Sprint won't launch any Windows Phone handsets until August
15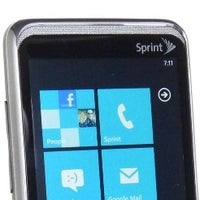 There is no denial that Windows Phone is picking up momentum, and the newly announced
Nokia Lumia 900
and
HTC Titan II
are only going to help it keep up that pace. However,
Sprint
does not seem to be too excited about any of that and is
not planning on pushing Windows Phone handsets in the near future
.
That is what became apparent after David Owens, Vice President of Product Realization at Sprint, said that the carrier will be focusing on Android devices and on promoting its LTE network for now. Allow us to remind you that at CES 2012, Sprint unveiled its first LTE smartphones – the
Samsung Galaxy Nexus
and the
LG Viper
, both of which are Android devices.
"We have a Windows device in our lineup, but honestly, it hasn't done well enough for us to jump back into the fire. We told Microsoft: You guys have to go build the enthusiasm for the product."
, Owens added, followed by Lois Fagan, Director of Product Development at Sprint, who stated:
"We want to participate in the market, but we can't build that brand by ourself. We're cautiously optimistic, but [Windows Phone] just hasn't taken off."
Still, Sprint is not giving up on Windows Phone entirely. Owens mentioned that a Sprint-bound smartphone running Microsoft's platform can be expected within the
"August-September time period"
. Will it be an
exclusive Windows Phone device made by Nokia
? Only time will tell.