The LG V20 briefly stars in short video clip
25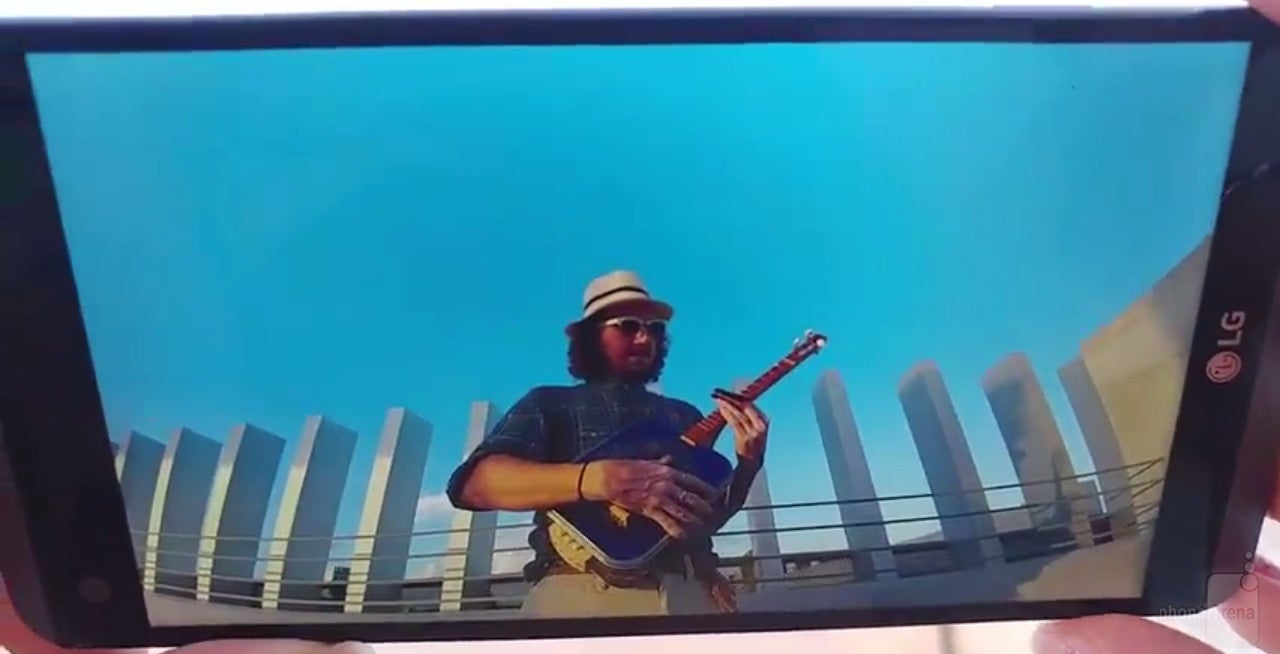 Having tailed the thing for quite some time, we now know that the
LG V20
is going to be unveiled on September 6th. Between now and next Tuesday, we're probably going to see quite a few leaks and in the latest, the device has been briefly spotted during a short clip.
From what's been seen of the LG V20 and its impressive repertoire of features, there should be much to look forward. From
high-end audio capabilities
to it being
the first device to run Android 7.0 Nougat
out of the box, the purported specs only add to the excitement. Supposedly, the device will get a 5.5-inch,1440 x 2560 display (along with a secondary display
akin to the V10
), while processing will be catered to by Qualcomm's familiar Snapdragon 820. The handset is also set to pack 4 GB of RAM, 64 GB expandable storage and a whopping 4000 mAh battery.
For today's tidbit, originally spotted on Reddit, you'll need to hit the pause button at around the 25-second mark, otherwise you'll miss it:
It's too brief to get a proper look at, but based on previous
renders and sightings
, it's fairly safe to say that this is a legit V20 sighting. Given that LG officially teased a delicious video of
the device filming in a kitchen
recently, it wouldn't be a surprise to see more such clips emerge between now and the 6th.
Hopefully, the next one will give us more time to take a closer look.