LG V20 teaser reveals some of the phone's features
14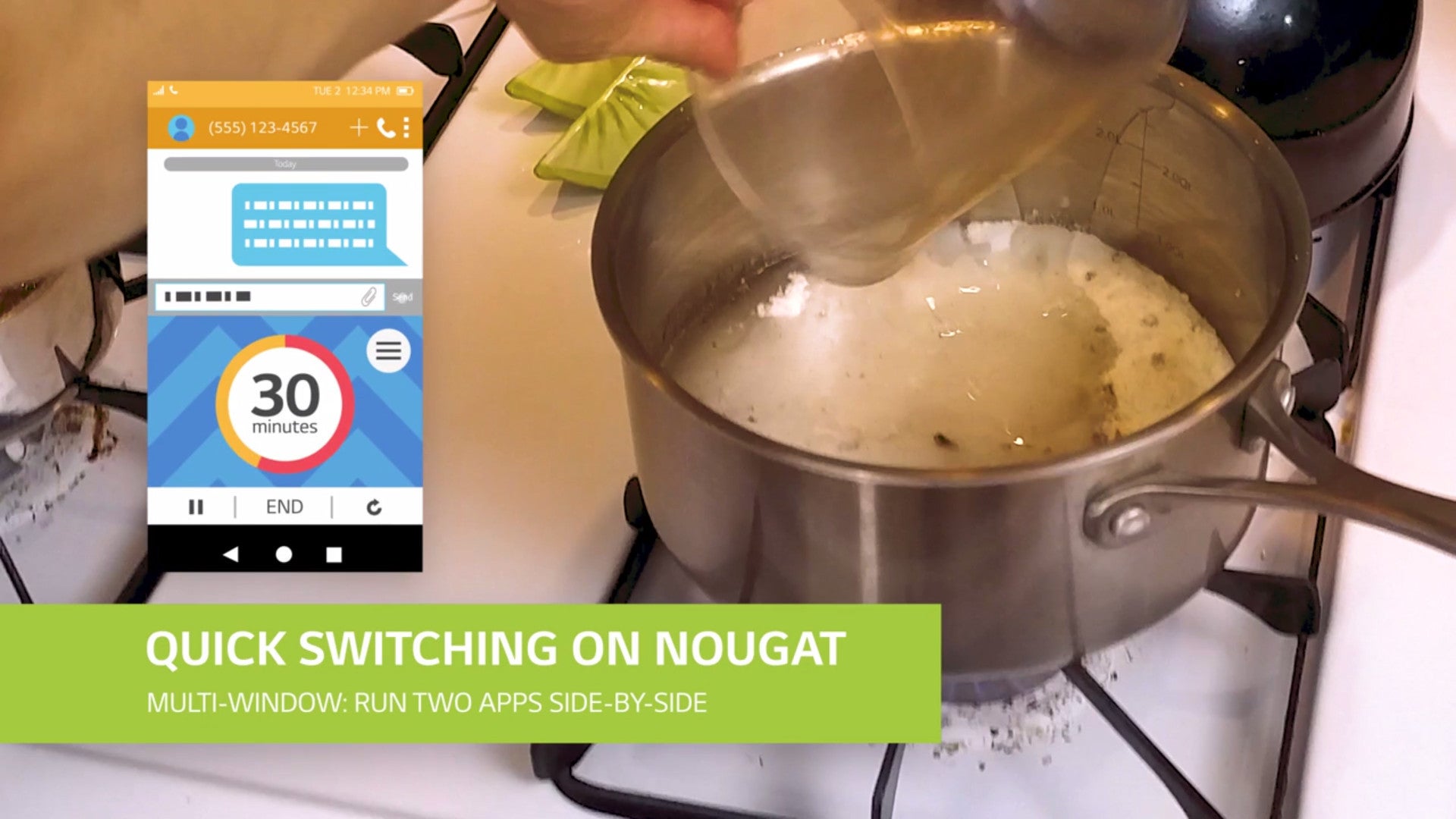 They say a picture is worth a thousand words, but what about a video? That should worth much more. It looks like LG has decided to ramp up the hype and release yet more information about the V20, world's first smartphone to ship with Android 7.0 Nougat right out of the box.
The official teaser is a bit unusual in the fact that it's been captured in the … kitchen. LG claims the video has been entirely shot with the V20, but it doesn't say anything on whether or not it's been edited or tempered with in any way.
The LG V20 teaser compares some of the tasks you have to do while cooking to features you might or might not have on your smartphone. In this case it's about multitasking, which is needed in both cases.
So, we get to take a look at how multitasking works on LG V20 with Android 7.0 Nougat, but also in the kitchen when we're preparing something. You can quickly switch between applications with ease (or between pots, so you don't burn anything), so the most important ones are on top when you need them.
Obviously, this isn't something unique for the LG V20, as we've been taking advantage of multitasking features on smartphones for quite a while now. The Nougat-powered LG flagship will offer important multitasking features, including picture-in-picture and split windows.
Another aspect highlighted by LG is the option to drag and drop toggles in order to rearrange your Quick Settings menu.
The official unveil of LG V20 is just around the corner, as the South Korean company already confirmed the smartphone will be announced on September 6. However, that doesn't mean it will hit shelves right away, but let's hope we won't have to wait more than a month for the V20 to make it to market.
September 6 is looking pretty sweet. See what the #LGV20 with @Android Nougat can do out of the box.https://t.co/0P9fMtH1W1

— LG USA Mobile (@LGUSAMobile) August 26, 2016