T-Mobile Tuesdays promotion to offer free Thanksgiving cookbook, plane tickets, and more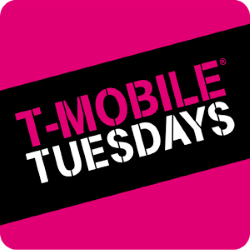 Next week's T-Mobile Tuesday (November 22) will offer several gifts to customers of the Magenta carrier. T-Mo will offer a free Thanksgiving electronic cookbook to help you prepare a nice meal for the occasion. The carrier will also gift subscribers a free six-month subscription to ShopRunner, which will net them two-day shipping options at over 140 retailers. Finally, T-Mobile will offer a free Lyft ride for up to $15.
There are three prizes to win as well. Next week's grand prize winner will receive a $2500 gift card to the Sur La Table, an online shopping place for kitchenware. The gift package will also include two round-trip airplane tickets priced at up to $1200 to invite family or friends to visit for Thanksgiving, along with a $1585 check to cover taxes or other expenses. Meanwhile, winners of the first prize will get a Demeyere Industry5 Roasting Pan, while second prize winners will receive a code good for one Sur La Table online cooking class.
To participate in T-Mobile's promotion, check out its official website (
link
)
via
TMo News