Stories you shouldn't have missed this week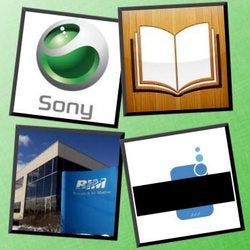 Once again, it is time to look back at the days that passed and handpick the week's most interesting stories. We start with a rumor that T-Mobile subscribers might find intriguing. It is said that the
Nokia Lumia 900
might come to the nation's fourth largest carrier, and that could happen no later than the third quarter of 2012. What's more is that the T-Mobile version of the Lumia 900 will come with a 12-megapixel camera instead of the 8-megapixel one that the AT&T version is equipped with.
Speaking of rumors, some claim that the Sony Nypon, a smartphone that we heard of back in December, will boast a very special display. It is known as a WhiteMagic display, and if its leaked tech specs are to be trusted, it will shine with a whopping 1000 nits of brightness.
And by the way, the Nypon is not the only smartphone that we are expecting to see rolling out of Sony's workshop this year. In fact, a huge portion of the company's portfolio leaked in the form of codenames accompanied with their corresponding prices. Follow the link below to check them out.
A speculation that got thrown on the table a few days ago was that RIM is hoping to sell itself to Samsung. And allegedly, the Korean company was about to pay a pretty significant amount of cash for a complete acquisition of RIM. However, the claim turned out to be false, which lead to a mighty drop in RIM's stock price.
In other news, we heard that Sprint is starting to remove the controversial Carrier IQ software from its phones. The
HTC EVO 3D
, for example, is already not being tracked thanks to its latest software update, and the rest of the carrier's phones are to follow suit in the very near future.
AT&T made an announcement as well. Effective this Sunday, the carrier is introducing changes to its data plans. If you are a heavy data user, you might want to check them out and decide whether it would be worth it for you to take advantage of it. If you are happy with your existing offer, however, you won't be affected.
Verizon made headlines too. The carrier is offering the
Motorola DROID RAZR
with 16 gigs of internal memory for $199 instead of $299. The catch? Simply, the set does not include the extra 16 gig microSD card.
Another Verizon related story surfaced on Thursday. Some claim that Casio might be working on a beefy smartphone destined to land on Big Red's shelves. Rumor has it that the device will boast LTE, a quad-core processor, and will run Ice Cream Sandwich out of the box. Curious to find out more? Check out the full story below.
Here is a great article that we posted for you earlier this week. It takes a closer look at SOPA, PIPA, and the changes that they are going to bring should they be passed. If you are not entirely familiar with the aforementioned bills, do not hesitate to check it out. Additionally, we have a nice post about smartphone screen protectors. We have four of them to introduce you to, so if you are interested, just follow the link below.
Last but not least, you probably know that Apple is trying to change the way students learn by reinventing the textbook. And what an attempt it is! We already took iBooks 2 for a spin and we were left with a very good impression. Feel free to check out our demonstration of iBooks 2 for the iPad, and learn all about the new improvements that it brings.