Samsung's overall sales drop in China after the whole Note 7 "arrogance" debacle
26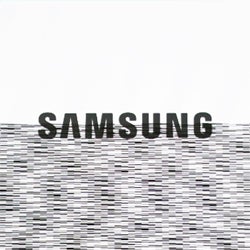 By now, everyone and their dog knows about the
Galaxy Note 7 recall
ordeal. Short recap:
defective battery
,
exploding devices
, huge
confusion with carriers
and 3rd party retailers, and — finally — a steady flow of safe new
Note 7
units. But the saga is far from over. Samsung has yet to deal with the influx of
fraudulent reports
of defective phones, consumer mistrust in Sammy devices, and a heavy loss of momentum, especially when considering the fact that the
iPhone 7
is now out, the
LG V20
is well on its way, and the
Google Pixel
phones have
just been announced
.
The problems for Samsung are even bigger in China, where the company did not have a recall program. The reasoning behind this was pretty simple — the Note 7 phones that are on sale in China since day 1 are the ones equipped with a battery made by "Amperex Technology Limited ". In other words, the "safe battery" that all the revised units now have inside them as well. Still, amidst the chaos and probably thanks to a lack of communication by Sammy, Chinese users and media did not take kindly to the fact that their Note 7 units weren't recalled. The company was called
"arrogant" and "discriminating"
. Ouch!
Seeing as China is still the biggest market for smartphones, this does not really bode well for Samsung's foreseeable future. Ever since the whole exploding Note 7 story started, analysts have dropped their projections for the phone's sales for the year numerous times. They are now down by 38% from the original expectations — or, in other words, down to 8 million units shipped, from an initial projection of 13 million units.
Retailers are also reporting that Samsung's other handsets, like the flagship Galaxy S7 and S7 edge, are also taking a hit, as customers are looking to competitor devices. And, in China, there's plenty of domestic brands ready and willing to take a piece of Sammy's pie. Some analysts are even expecting the company to take a hit across its other electronics products (like washing machines).
According to early projections, the whole Note 7 debacle might end up costing Samsung somewhere between $1 billion and $2 billion. The company is about to post an earnings report this Friday and investors might want to buckle up for some bad news.