Samsung to give Galaxy Note 7 owners a Galaxy J model until the new phablets are launched
99+
The biggest thing holding back some
Samsung Galaxy Note 7
owners from exchanging their phone is the fear that if they trade their defective unit now, they won't be given the opportunity to trade the new phone they pick for the new, safe version of the Galaxy Note 7. Samsung is addressing this issue with the latest release on the Exchange Program.
Samsung is now giving Galaxy Note 7 owners two options. One is to exchange their Samsung Galaxy Note 7 for a Samsung Galaxy J series "loaner" model. Once the new and revised Galaxy Note 7 is ready (pending CPSC approval), the Galaxy J can be turned in for the replacement phablet. Samsung says that some carriers and retail outlets are going along with this. Check with your carrier.
The second option is to trade in the Galaxy Note 7 for a
Samsung Galaxy S7
or
Samsung Galaxy S7 edge
, with a refund for the Galaxy Note 7 accessories returned. A refund will also be issued for the price differential between the models. Keep in mind that
the Galaxy Note 7 edge is at the center of a lawsuit over a unit that caught fire in a man's pants
, seriously injuring him. Those taking the Galaxy S7 or Galaxy S7 edge in exchange for a defective Note 7 will not be able to trade back for the new Galaxy Note 7.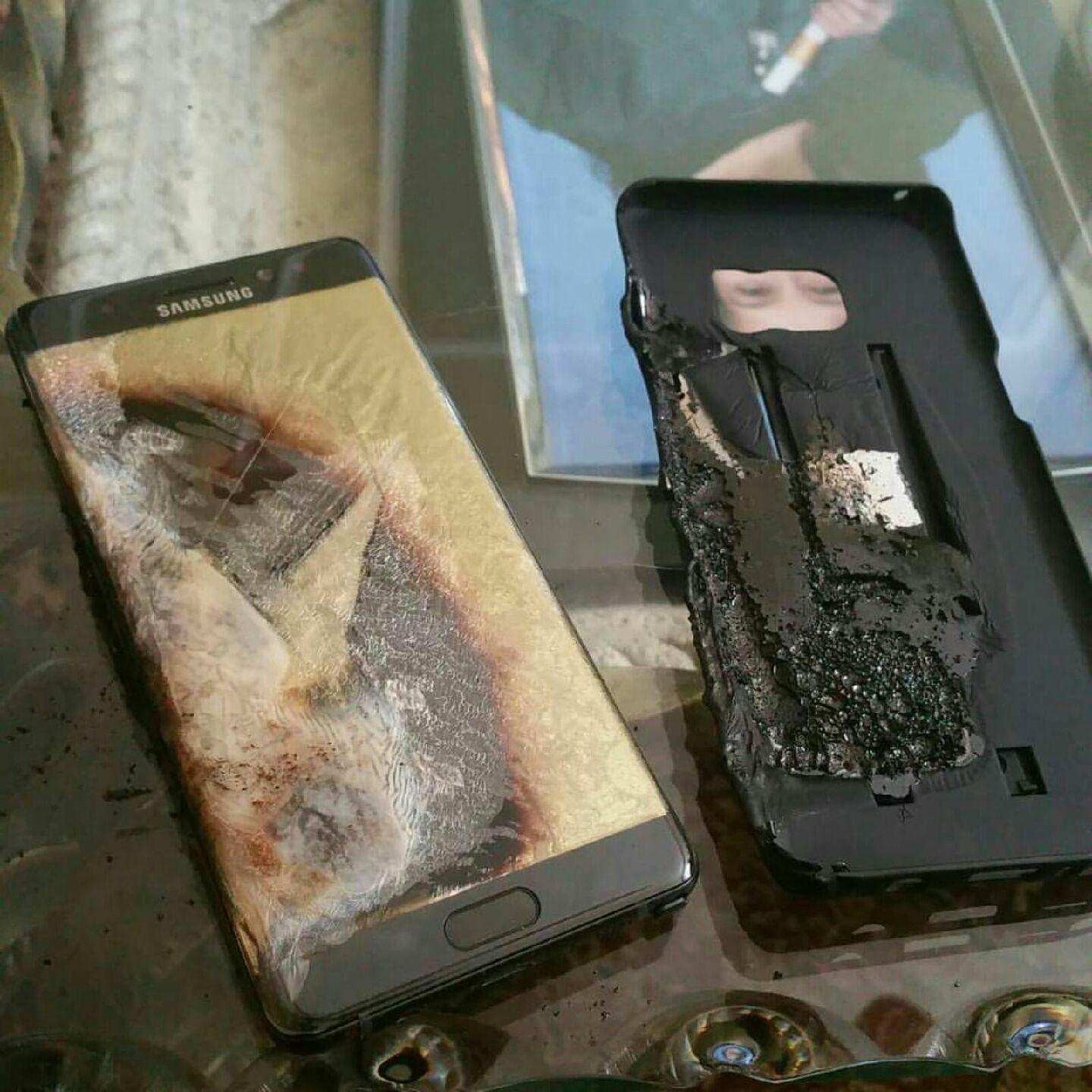 A Samsung Galaxy Note 7 after catching on fire
Those taking advantage of either exchange option will be given $25 by Samsung (for the inconvenience) in the form of a gift card, in-store credit or bill credit from select carrier retail outlets. We also want to point out something said this afternoon by the Consumer Protection Safety Commission (CPSC). The
agency is said to be working with Samsung toward an official recall
. The agency also said that it wasn't sure that issuing new and improved Samsung Galaxy Note 7 units to replace the defective models is a good enough solution.
Samsung's comment in its press release hinted that the CPSC will have to sign off on the release of the replacement Galaxy Note 7 units. Government agencies are not built for speed. If the CPSC has to weigh in on what would be the end game for Samsung, it might take a few weeks longer before owners of the phablet start seeing their replacement Galaxy Note 7 phones.
We do need to point out here that Samsung is now telling owners of the device to power it down. When the manufacturer of a phone is warning buyers not to use it, we would comply. With the Exchange Program options, there is no reason for anyone to hold on to the defective version of the Galaxy Note 7.
source:
Samsung