Samsung sued over an exploding phone and it's not the Galaxy Note 7
99+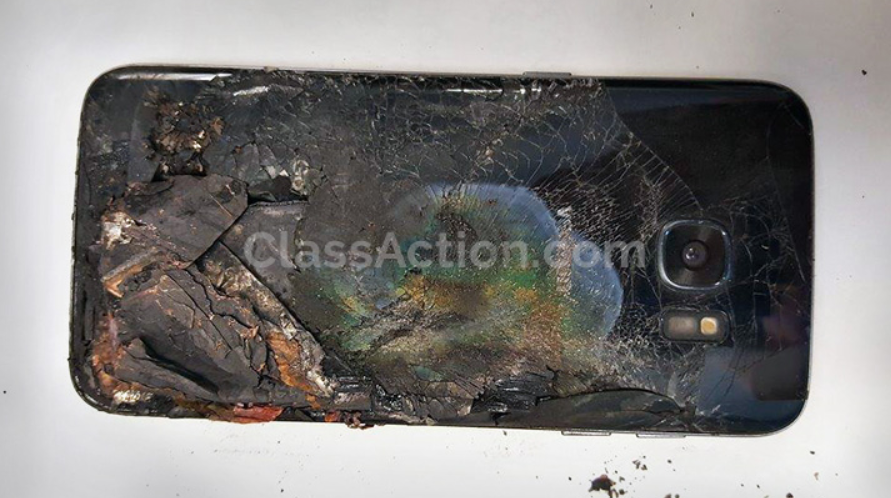 Samsung is being sued over the explosion of this Samsung Galaxy S7 edge which caused second and third degree burns
It appears as though Samsung has another problem on its hands besides the explosion prone
Samsung Galaxy Note 7
. And this new problem involves an older model that also appears to be capable of performing a spontaneous combustion. The model in question is the
Samsung Galaxy S7 edge
. Earlier this month, we told you about a Galaxy S7 edge unit that
allegedly exploded while charging overnight
.
It seems that this was not the first time that the model has had this problem. A lawsuit was filed yesterday in the Superior Court of New Jersey by one Daniel Ramirez, who had purchased the phone from Best Buy in March. On May 30th, Ramirez was working at his construction job on an Amazon bookstore in Ohio, when the Galaxy S7 edge in his pocket caught on fire. Ramirez ended up with second and third degree burns as his pants melted onto his leg. As a result of the fire, Ramirez had to undergo painful skin grafts and has "permanent and life-altering injuries."
This happens to be the first time Samsung has been sued over a battery issue with one of its handsets. Considering what has happened with the Galaxy Note 7 since, it won't be the last.
If you're looking for the usual photographs of the charred remains of the phone (besides the one at the top of the story), you can find them in the complaint, which you can read by clicking on the sourcelink. We should also point out that there are some rather ugly photos of Ramirez's leg, and even though the photos are not of the highest quality (the document is a Xerox copy of the original), those who are squeamish might have an explosion of their own.
source: ClassAction.com (
1
), (
2
)