Samsung promises major changes in quality assurance processes following Galaxy Note 7 fiasco
20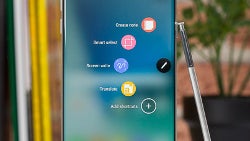 Samsung Electronics recently called an extraordinary general meeting of shareholders where the South Korean company discussed about the spin-off of its printing unit, as well as the nomination of Jay Y. Lee as a member of the board.
As many of you probably know by now, Samsung has already decided to sell its printing business to HP. For that to happen, Samsung Electronics will spin off this business into a separate company as of November 1 and sell 100% stake of the newly created company and overseas assets related to the business to HP.
A separate item on Samsung's agenda for this meeting was the
Galaxy Note 7 fiasco
. The South Korean company announced earlier this month that it will halt production and sale of the Galaxy Note 7 "to ensure safety" of its customers.
As a follow-up to the discontinuation of the
Galaxy Note 7
, Samsung announced that it will make some changes in quality assurance processes, so this won't happen again in the future.
Going forward, the Company will make significant changes in the quality assurance processes in its commitment to providing safe and reliable products and regaining customers' confidence.
Even though Samsung remains world's number one smartphone manufacturer,
the company reported
that the operating profit in Q3 for the IT and mobile communication division has declined by 96%.
In the meantime, the handset maker continues its investigations regarding the cause of the
Galaxy Note 7 explosions
and promised to share all the details with the world once the reason for the phone's issues is identified.