Samsung won't pay for any damages caused by Galaxy Note 7 explosions
31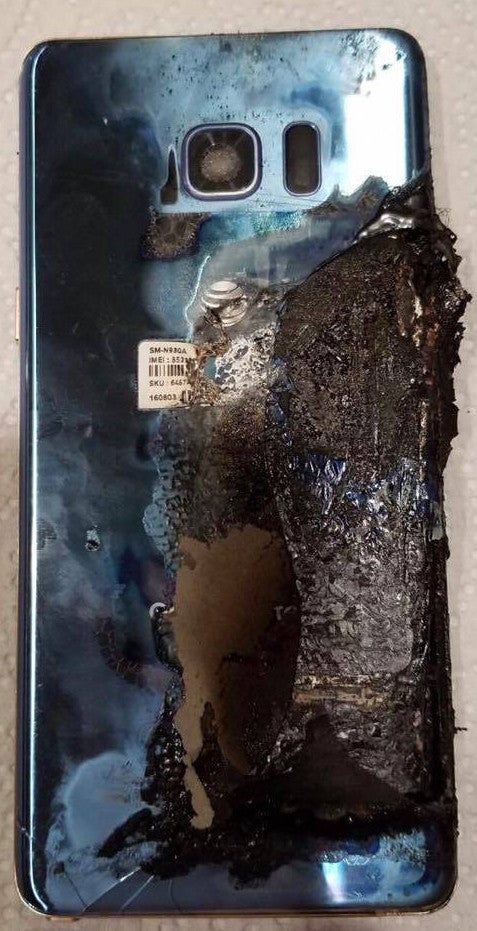 John Barwick's burned Galaxy Note 7
Samsung has been hard at work trying to gather all the Galaxy Note 7 units that are still in the hands of customers, but many have decided to keep theirs despite the company's repeated warnings.
Well, what better way to advocate for returning your Galaxy Note 7 than the following statements coming from people whose phones actually exploded and caused damage to their goods. And the worst part is Samsung wouldn't even pay for any of the damages left by an exploding Galaxy Note 7.
At least three Galaxy Note 7 owners have come forward to offer their statements regarding the way they have been treated by Samsung after their smartphones caught fire and exploded causing collateral damages.
John Barwick from Marion, Illinois, was asleep when his wife's Galaxy Note 7 that was "parked" on the nightstand suddenly exploded. He estimates that it would cost about $9,000 to replace all the goods damaged by the Galaxy Note 7's explosion.
"My first reaction was to get it out of the house. I didn't want my home to catch fire. The fire damaged the nightstand and sprayed chemicals all over our bed, mattress, curtains and carpet as well as some pieces of hardwood flooring."
He called Samsung soon afterwards just to be told that they will call back in 24 hours. After the South Korean company did not call them Barwick tried to get in touch with them once again, but Samsung never called him back.
Eventually, Barwick received a call from Samsung, which referred him to the company's insurance company, Samsung Fire & Marine.
"They told me they weren't going to pay replacement costs of any damaged items. We were asking to have our carpet replaced, and to have the goods that were sprayed on replaced. We sent them photos. It seemed that Samsung's priority was retrieving that phone."
Wesley Hartzog is a firefighter who left his Galaxy Note 7 plugged into a wall outlet in his garage just to find his house uninhabitable hours later due to a fire. The investigation hasn't yet revealed the cause of the fire, but it did rule out the air compressor plugged into the same power outlet.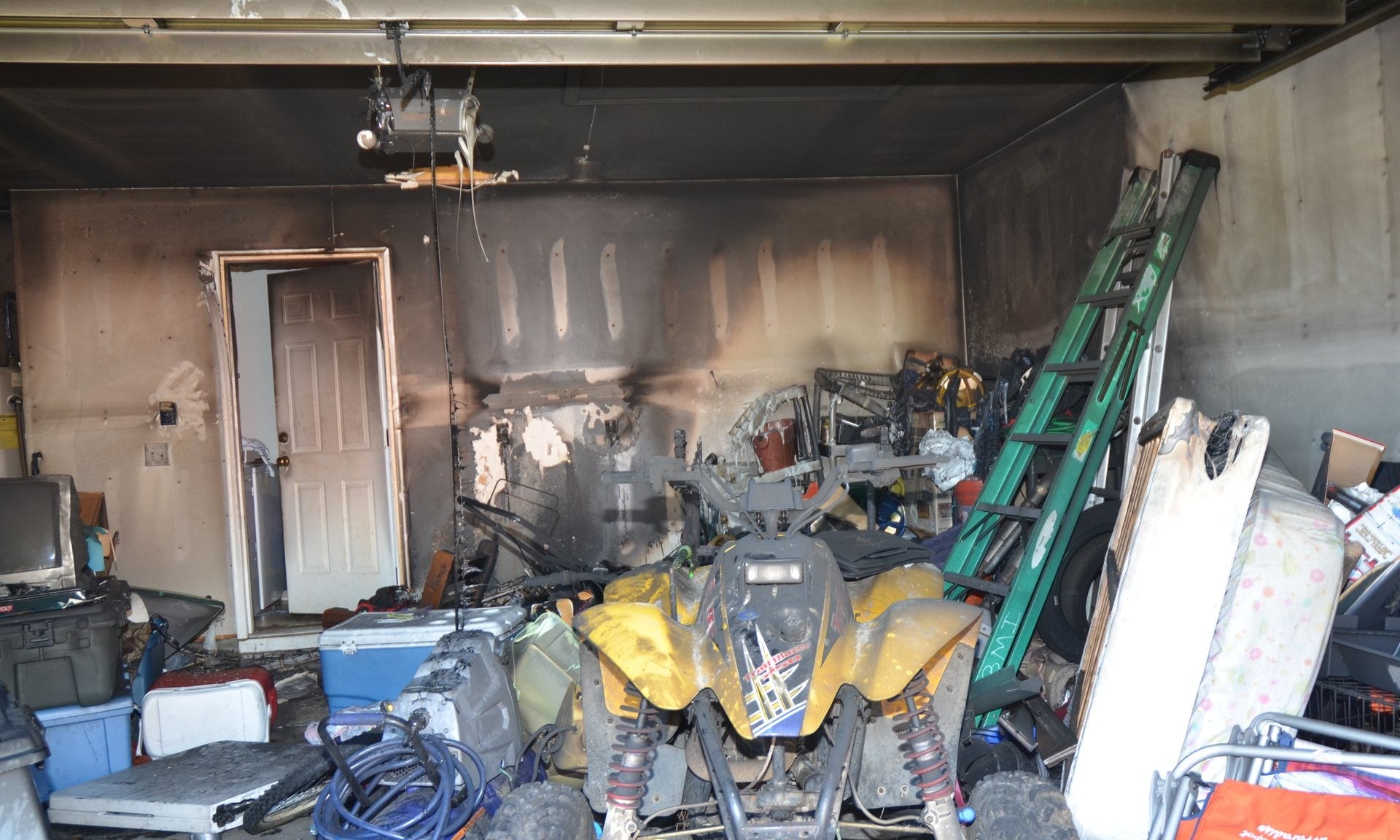 Wesley Hartzog's damaged garage
One month after the fire Hartzog is still negotiating with Samsung, who are now paying for a temporary condo for his family, but he's disappointed by the way the company is treating him.
"I just thought they would have been more helpful and considerate about trying to assist me to either get back into my house or trying to expedite the process of the investigation."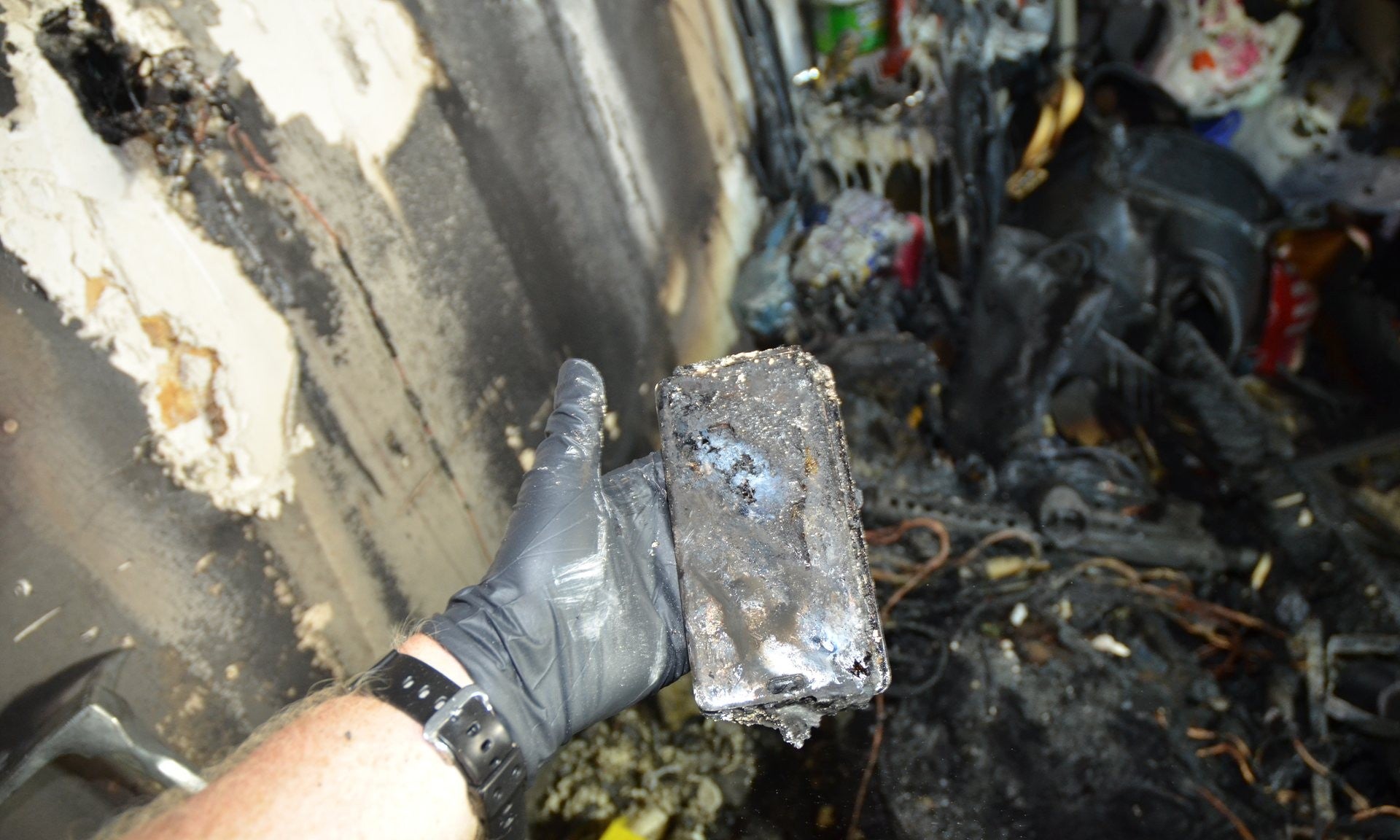 Hartzog's melted Galaxy Note 7
Another Samsung Galaxy Note 7 exploded in Richmond, Virginia and damaged Shawn Minter's nightstand in the process. Although the South Korean company repeatedly promised him to come and inspect the phone, they never did.
"They were only interested in retrieving the phone. Once I told them I was giving the phone to the Consumer Product Safety Commission (CPSC), they went dark."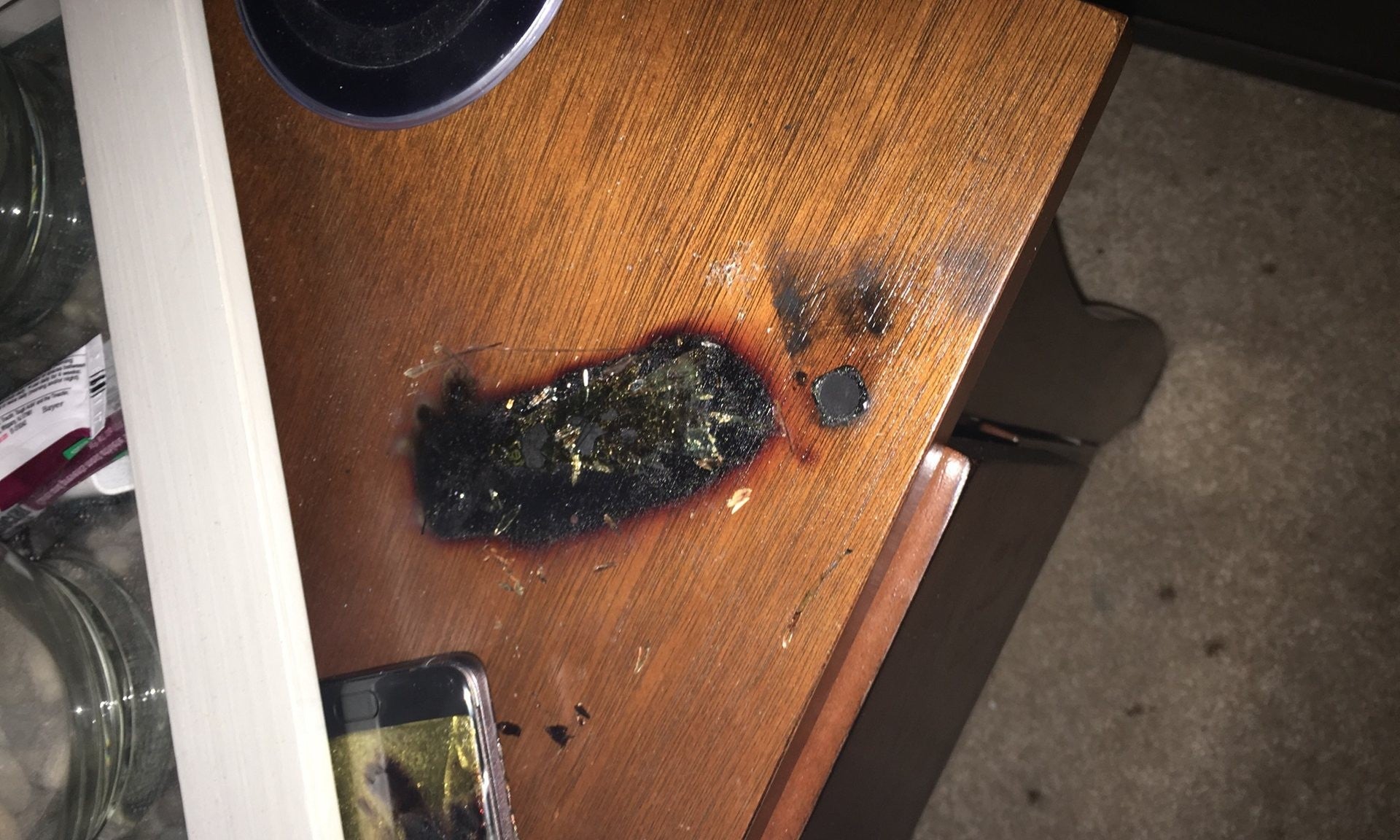 Shawn Minter's nightstand damaged by the explosion of his Galaxy Note 7
So, that's that. What better way to plead for the return of your Galaxy Note 7 as soon as possible than seeing how Samsung treats some of its customers? Ask yourself if Samsung is really worthy of your loyalty before deciding to keep you Galaxy Note 7.