Samsung's Q3 operating profit for the IT and mobile communication division declines 96%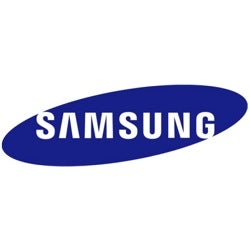 Samsung Electronics released its third quarter earnings on Thursday morning. Revenue amounted to the equivalent of $41.9 billion USD, a decline of 7.5% year-over-year. Operating profit came to the equivalent of $4.5 billion USD during the the three month period ended in September. That worked out to a 30% or $1.89 billion USD decline from last year's Q3. Pre-tax profit for the quarter declined 19% year-over-year, and net profits were 17% lower.
The IT & Mobile Communications Division was negatively impacted by the first official recall of the
Samsung Galaxy Note 7
. As the quarter came to an end, Samsung was in the process of exchanging the original Galaxy Note 7 units for the replacement phones. After the quarter ended,we started hearing about replacement units exploding. Things started going downhill after
a replacement Galaxy Note 7 exploded on the floor of a Southwest Airlines plane
that was boarding passengers. Operating profit in this category amounted to $87.1 million USD, down 96% from last year's figures thanks to the Galaxy Note 7.
Operating profit improved in the components business sequentially thanks to improved sales of flexible OLED panels. But this business suffered a decline year-over-year because of a drop in DRAM prices. Components are expected to perform very well in the fourth quarter compared with last year's fourth quarter. Operating profits for mobile devices next quarter should rise to the level reached during Q4 of 2015. Sales will be led by the
Samsung Galaxy S7
and
Samsung Galaxy S7 edge
.
For 2017, Sammy expects to profit from strong sales of new flagship models.
Despite a two-week delay in developing the Samsung Galaxy S8
while the Galaxy Note 7 explosions are investigated,
Samsung could still unveil its new flagship phone on February 26th
. As has been the case recently, that unveiling will take place the very day before the MWC in Barcelona opens.
Patrick Moorhead, president and principal analyst at Moor Insights & Strategy said that the decision to shut down the Galaxy Note 7 production will not have much of an effect on fourth quarter numbers because the phablet would have represented just a small portion of Samsung's overall device sales. Another analyst, Mehdi Hosseini at Susquehanna Financial Group, said that Samsung will use the display on the
Galaxy S8
to differentiate its new flagship phone from the competition.
Early reports say that Sammy's new flagship will sport a UHD screen featuring a resolution of 2160 x 3840. For the second half of 2017, Hosseini expects Samsung to introduce foldable displays.
source:
Samsung
via
CNBC