Samsung may have tweaked the SoC inside Note 7 to speed up charging, but battery couldn't handle it
57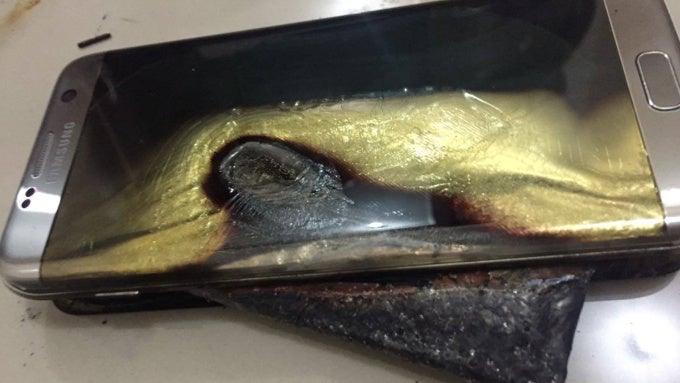 Even though Samsung thought it had solved the battery issues that led to the first Galaxy Note 7 recall, things seem to be more complicated than the South Korean company originally estimated. Forced to make a
second recall of the Galaxy Note 7
, Samsung is now trying to replicate the issue that turned its phablet into a "hot" topic since its launch.
For the time being, there's no clear answer from Samsung as to what's causing its Galaxy Note 7 units to explode despite the fact that
the handset maker changed the battery supplier
for this specific phone.
However, a new report coming from Financial Times presents us with an interesting theory that now puts the blame on Samsung's engineers rather than the supplier the company claimed it provided the faulty batteries inside the Galaxy Note 7.
It looks like someone was told by Samsung executives that the issues with the phone stem from the fact that the company's engineers have tweaked the SoC (system-on-chip) to speed up the charging at a rate that the battery couldn't handle.
If you try to charge the battery too quickly it can make it more volatile. If you push an engine too hard, it will explode. Something had to give. These devices are miracles of technology — how much we can get out of that tiny piece of lithium-ion.
Naturally, this is just a theory that hasn't been confirmed by Samsung, but we wouldn't be surprised if the company won't find the real reason behind the Galaxy Note 7 fiasco. Either way, it's important that these things won't happen again since Samsung's credibility is on the line now.
Trust is not something that one can gain overnight, but it's definitely the kind of thing that you can lose in the blink of an eye.