Samsung marketing executive recalls its "Fanboy" and "Wall Hugger" ads as being "relevant and bold"
25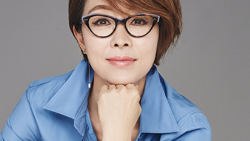 It's hard to believe that four and a half years have gone by since
Samsung made fun of Apple fanboys
(and girls) with its ad for the
Samsung Galaxy S II
. Showing iPhone buyers waiting in line to buy the next new model, the ad introduced us to a guy who says that he is too creative to own a Samsung. "Dude, you're a Barista," scoffs his friend.
The Barista character became so popular, that
he appeared in more ads for Samsung
. The put down line "Dude, you're a Barista," became famous enough for the manufacturer
to build a contest around it
.
The Galaxy S II ads, and the subsequent "Wall Hugger" spot for the
Samsung Galaxy S5
(which focused on the iPhone's lower capacity, non replaceable battery) were Samsung's attempts at being "flexible, relevant and bold." That is according to Younghee Lee. Lee is the manufacturer's executive VP in charge of global marketing for mobile communications. In an interview with
AdWeek
, Lee says that "We always relentlessly pursue what we think is right in technology. Our communications program is no different. If we think it is right, we pursue it relentlessly."
It was BlackBerry CEO John Chen who originally referred to iPhone users as wall huggers,
leaning against a wall while their iPhones are charging in a nearby outlet
. But it was Lee's team that turned it into a much talked about commercial.
Currently, she says that her focus now is "to keep our Samsung Galaxy brand as a young and fresh mindset." The executive also has a new challenge from companies like Huawei, Oppo and Xiaomi. These manufacturers are producing well-spec'd handsets at a low price. Huawei has even made it a goal to
topple Samsung and become the largest global smartphone manufacturer by 2021
. Lee's response? "We will focus on providing better value to our consumers, the way we have always been … successful. We are always ready and very confident to win."
"My biggest challenge is to obtain more share of mind from millennials. It's crucial for us to keep our Samsung Galaxy brand as a young and fresh mindset. Another focus is to tell the story of how the smartphone is a gateway to a bigger world and galaxy of experiences. You will see a lot of efforts on these priorities going forward."-Younghee Lee,executive VP global marketing, mobile communications business, Samsung
source:
AdWeek
via
CNET