Samsung Galaxy Note 7 usage briefly on the rise despite recall order
36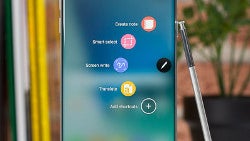 Samsung has extremely loyal fans if we are to believe the latest data that suggests the use of Galaxy Note 7 smartphones has actually increased after the South Korean company confirmed the fault in the cell battery.
A new chart published by Apteligent reveals that soon after Samsung Galaxy Note 7 was released on August 19 to strong sales and overwhelmingly positive reviews, the adoption started dropped as many reports started to emerge from consumers that the
phone's battery is actually a time bomb
.
The moment Samsung formerly recalled the Galaxy Note 7 (September 2), the impact on the phone's usages was even more obvious, as adoption slowly but surely dropped.
The usage drop makes perfect sense since all carriers and retailers have stopped selling the smartphone, while many customers have already decided to take advantage of the exchange program and switch to a different device.
However, one week after Samsung issued the
recall order
, the Galaxy Note 7 adoption started to increase and even briefly surpassed the original percentage from before the announcement.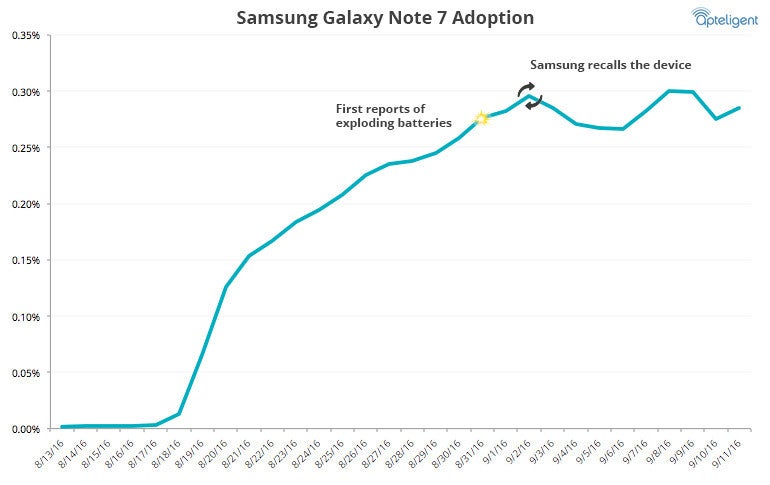 There's another drop in usage, which might be related with Samsung's
official statement
released last week that urges customers to power off their Galaxy Note 7 and take advantage of the exchange program or wait for a replacement to arrive.
Currently, the usage of the phone is one the rise once again, but that probably won't last for more than a week when the first Galaxy Note 7 replacement units should arrive in many countries.