Disgruntled Note 7 users are turning to the iPhone 7 Plus, a high percentage remains Samsung-loyal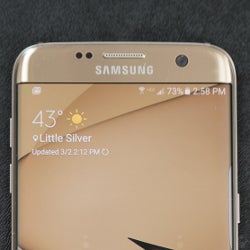 The
Note 7 debacle
took its toll on both Sammy's wallet and its reputation, or at least that's what any observer might tell you. The company is said to be
down $5 billion
after the
dual recall ordeal
, not to mention the
losses in projected profits
. The Note line has potentially been
killed off
since it's hard to get back up from what the
Note 7
did to the name, and it's expected that not many people would be confident in Samsung's upcoming products.
However, initial retailer reports
seem to suggest otherwise
. Yes, the Note 7 fiasco has caused some Sammy users to look to Apple. Reportedly, between 10 and 30 percent of customers who return their Note 7 want to exchange it for an Apple iPhone, most of them demanding an
iPhone 7 Plus
to sate their top-tier phablet hunger. "Most" of the other customers choose to stick with the
Galaxy S7 edge
, due to it being more or less the same as the Note 7, minus the S Pen — a 5.7-inch, dual-curved screen is still on board, and the hardware specs are identical.
Analysts say that the lack of
iPhone 7 Plus
supply can provide a real opportunity for other manufacturers at this point. The Note 7 is dead and not all who want to switch to an Apple phablet will be able to get one right away. This could be the time for the
LG V20
to shine, and the
Google Pixel XL
might get its own boost in predicted sales, as both handsets are due to be up on store shelves very soon.
Are you a burned Note 7 owner? What are you looking at as a replacement device?