Report says Windows Phone market share doubled in U.S. on back of Nokia Lumia 900 sales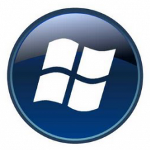 Depending on the report you read, Windows Phone's struggle to gain traction in the U.S. continues, or the platform doubled its penetration in the U.S. during the beginning of Q2. Nielsen, the same company that counts how many Americans watch a specific television show, says that the
Windows Phone powered Nokia Lumia line accounted for just .3% of the installed base of smartphones in the U.S.
during the second quarter. On the other hand, a report from NPD shows that
Windows Phone owns 4% of the U.S smartphone market
after the first two quarters of the second quarter. That doubles the 2% market share that the platform held in Q1, and is ahead of the 1.4% market share in the States that Windows Phone held in last year's first quarter.
that is the flagship Nokia Lumia 900
. The device, launched exclusively in the States by AT&T,
for months was the carrier's second most popular phone behind only the Apple iPhone 4S
. Because
existing Windows Phone models will not be updated to Windows Phone 8
, the Nokia Lumia 900 is the subject of discounts from retailers and this past weekend,
AT&T cut the contract price of the phone by 50% to $49.99
.
Nokia will be announcing its latest quarterly figures on Wednesday, so it will give us a chance to see which of the reports is correct. Windows Phone fans hope the next release of the OS will do for the platform
what Android 2.0 did for the green robot
. But it is also going to require hardware that attracts buyers the way the Motorola DROID did when that handset launched Android 2.0 in late 2009. The DROID has been on the market for less than 3 months when it won
Time Magazine's Gadget of the Year for 2009
, beating out the Apple iPhone 3GS in the process and kickstarting Androidmania which has taken Google's open source platform to the top of the global charts.
source:
WMPoweruser