Report: T-Mobile is a takeover target again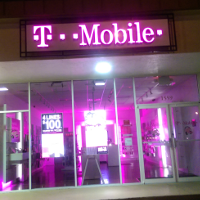 Earlier this year,
T-Mobile and Dish Network were said to be closing in on a merger
between the two companies
before things stalled in July
. Since then, it seems that the two have gone their separate ways with nary a peep about a takeover mentioned in the last few months. But Wall Street is once again considering T-Mobile to be a possible acquisition target following the news that Cablevision is being bought by French telco Altice for $17.7 billion.
With Cablevision getting snapped up today, there are no longer any more obvious choices for huge acquisitions in cable, which is why Wall Street is turning its attention to wireless. That doesn't mean that there aren't real synergies available from the purchase of a wireless operator like T-Mobile. Even the carrier's outspoken CEO John Legere believes so. Back in July, Legere said that a Comcast -T-Mobile deal would be logical. Rumors of such a tie-up
date back to May of 2014
.
Altice Chairman Patrick Drahi tweeted that he could see his company making a play for a company in mobile, although such a move would not happen next week, and would take time. Liberty Media Chairman John Malone might also have an interest in wireless. But Malone says that the industry needs to go through some pricing problems first, before prices to buy a company like T-Mobile become reasonable.
BTIG analyst Walter Piecyk raised his target on T-Mobile's shares to $50 this morning, noting that the third largest carrier in the U.S. will throw off $3 billion in free cash flow next year. That is a stream of cash that a company could use to help buy T-Mobile in a leveraged buy-out. The company's shares closed today around $42. Last year,
French telecom firm Iliad offered $36 to buy 67% of the carrier
, before
deciding not to proceed
with the deal.
source:
FierceWireless