CNBC: T-Mobile receives $15 billion bid for 56.6% of the company from French telecom Iliad
20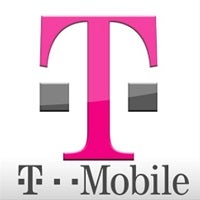 Shares of T-Mobile and Sprint were halted briefly on Thursday, amid speculation that Sprint was announcing its long-awaited bid for its rival. Instead, a surprise bid was made by French telecommunications giant Iliad. The company offered to buy 56.6% of T-Mobile for $15 billion. That works out to $33 a share. Iliad values the remaining 43.4% of T-Mobile at $40.50 due to the $10 billion of synergies it says that T-Mobile will receive.
Sprint reportedly has agreed with T-Mobile on a transaction
that would value the entire company at $32 billion. That deal would come with a $2 billion break-up fee, and would require $45 billion in financing. Most importantly, it would keep John Legere as CEO of the upstart carrier.
Earlier today, surging T-Mobile announced that it had another quarter of strong growth, with over 1 million new customers added to the carrier's subscriber list. Right now, the mobile operator's shares are trading at 32.75, up 5.9% on the day.
"The US mobile market is large and attractive. T-Mobile US has successfully established a disruptive position, which in many ways, is similar to the one Iliad has built in France."-Iliad statement
German telecom Deutsche Telekom owns a majority of T-Mobile's shares and would have to be involved in the transaction. U.S. Regulators have been wary of a Sprint purchase of T-Mobile, since it would reduce the number of competitors to the Verizon-AT&T duopoly. The bid by Iliad could force Sprint's hand, moving up the timing on any potential acquisition of T-Mobile.
source:
CNBC