Iliad abandons its quest to buy T-Mobile
7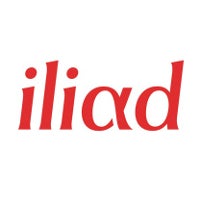 French telecommunications firm Iliad has decided to end its quest to buy T-Mobile. Iliad has often been compared to T-Mobile in France, and
its bid to buy 56.6% of the U.S. carrier for $15 billion
was a complete surprise. At the time, T-Mobile was expecting a bid from Sprint. Iliad's bid, coming at the end of July,
forced Sprint to abandon its pursuit of T-Mobile
, and led to the removal of long time CEO Dan Hesse.
Iliad was seeking partners to make a stronger bid, and earlier this month it put together a consortium consisting of itself, two private equity firms, and some banks. This group raised its bid to $36 a share for 67% of T-Mobile's shares. The earlier bid for 56.6% had been priced at $32 a share. But Deutsche Telekom (which owns 67% of T-Mobile) and T-Mobile's board "
refused to entertain
" the new offer.
Iliad said that had it purchased the stake in T-Mobile, it could have saved the U.S. carrier
$2 billion
a year in costs, creating significant value for stockholders of both firms. With Sprint and Iliad out of the picture, Dish Network could still have an interest in T-Mobile. Dish CEO Charles Ergen has long desired to offer wireless service to Dish customers. Earlier this year, Ergen said that
if Sprint lost its interest in T-Mobile, Dish would step in
.
Recently, T-Mobile CEO John Legere said during an interview, that
the carrier continues to receive plenty of interest from companies
looking to purchase the carrier. Any deal for T-Mobile will have to go through Deutsche Telekom because of the latter's majority stake in the U.S. company.
source:
Iliad
via
WPCentral