RIM's BBX SuperPhones look more like the PlayBook than traditional BlackBerry models
10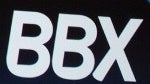 Earlier today, we reported the
worst possible news that fans of RIM would want to hear
, which is that the new BBX flavored SuperPhones might be delayed thanks to the certification process each new phone must go through with the carriers. Meanwhile, RIM's vice president of Developer Relations and Ecosystem Development, Alex Saunders, revealed some more information about the new BBX platform and the first phones to be running the OS. According to Saunders, RIM will concentrate on
socially-connected apps and games
for the new OS.
As far as looks go, Saunders says that the new BBX models will have more in common with the
BlackBerry PlayBook
than the traditional QWERTY packin' BlackBerry handset. As on the PlayBook tablet, the screens on the BBX phones will have the same 16:9 aspect ratio and 1024 x 600 resolution. The displays will be all touchscreen and despite the lack of a physical QWERTY keyboard, they are expected to have all the necessary
pro-business features
to please the enterprise users that have been the heart and soul of the brand. The executive also added that RIM will offer more form factors for future BBX models, possibly some using the more well-known BlackBerry design.
Even though the new phones have been compared to the PlayBook, the latter does not natively support BIS, BBM or BES for RIM's email. An
update is expected for the tablet in February
which will also give the tablet the ability to run Android apps. Saunders promised that the BBX phones
will support everything the tablet does
when the handsets are launched. And since the executive promises that the phone will support native email and BIS when rolled out, it makes sense not to expect this to occur before February.
There is also some speculation that RIM is trying to attract the attention of some Nokia developers who were shut out when the Finnish manufacturer switched to its all Windows all the time business plan. Nokia used the
Qt development framework
for Symbian and MeeGo apps and RIM has built Qt into its PlayBook SDK.
The first new BBX smartphone
is expected to be the BlackBerry Colt
and late last month, we showed you a rendering of the device along with the specs that are alleged to be on the model.
source:
PCMag