BBX smartphones may have already been delayed
4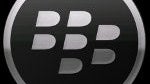 If RIM truly believes that the
BBX operating system
derived from the QNX OS found on the PlayBook tablet is going to save their smartphones then the thought that their next-gen devices may have already been delayed can't be good.
According to a fellow by the name of Jeff Kvaal, a Barclays Capital Analyst, RIM may have to face delays on their BBX-powered devices due to the usual
carrier certification processes
. It is believed that RIM was looking to launch their next-generation of BlackBerry smartphones sometime in early 2012. It was just recently that
renders surfaced of the BlackBerry Colt
that may be one of the first devices to feature the BBX OS.
Kvaal believes that the best RIM can hope for is a late Q1 release but says a
mid-year release is much more likely
. The carrier certification processes that may have caused RIM to delay the hardware can actually take up to 6 months. It is not known when RIM started the certification processes but it is also possible that they haven't yet, although the latter is unlikely.
The BBX operating system could do some wonders for RIM's fading image. The BlackBerry
outages
that happened a few weeks ago have caused many people to abandon ship. The first device to feature this operating system, the BlackBerry PlayBook, was a very good device although sales will suggest otherwise.
If the BBX devices are really delayed to mid-year 2012 can RIM survive given the growth of Android, iOS and even Windows Phone? We'll just have to wait and see what BBX brings to the smartphone table.
source:
Electronista