Motorola DROID MAXX image leaked
30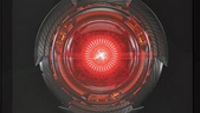 An intriguing picture of a new Motorola handset has been tweeted by evleaks, and according to the serial leaker, this is the
Motorola DROID MAXX
. There is some speculation that it is the extended battery version of the
Motorola DROID Ultra (XT-1080) that popped up on Motorola's website
last week, confirming a thin, Kevlar body for the handset. Even more interesting is that a look at the bottom of the phone shows
the same design as seen on the back of that mystery Motorola device pictured the other day with the Ferrari logo
.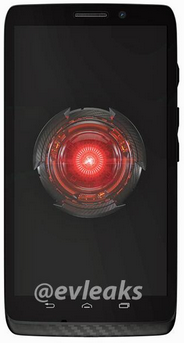 The Motorola DROID MAXX
There have been some nay-sayers who have called that picture photoshopped, pointing out that the Ferrari insignia had an incorrect color scheme. Instead, it could very well be a real photograph showing us the back of the phone that evleaks just outed. Our source has said that besides the
Motorola Moto X
, the wholly owned Google subsidiary has three more models on the way. Two are believed to be the Motorola DROID Ultra and the
Motorola
DROID Ultra M (XT-1030).
It is possible that we could be close to an official announcement from Motorola. A recent
full page ad that the company took out
in some of the nation's most widely circulated papers for the Moto X showed the image of two people that formed the roman numeral "
X I"
or 11. Some took that to mean that July 11th will be the unveiling date for the Moto X and possibly other Motorola phones as well. We also wonder if the "X" formed in the picture was for the Moto X and the "I" indicated that it is the first generation model in the series. Or perhaps the "X" was representing the X used as the logo for Nexus models and the "I" meant that it will be Motorola's first such phone.

Comparing the back of the Motorola DROID MAXX (R) to the back of the mystery Motorola device
source:
@evleaks
via
Engadget
UPDATE:
It looks like the mystery Motorola device spotted the other day was the Motorola Primus, released in January and exclusive to Peru. The model number is XT-621. The device carries a 4 inch screen, is powered by a single core 1.2GHz processor and is equipped with a 5MP camera on back. It also runs Android 2.3. So there is one mystery solved. It still doesn't take away from the image of the Motorola DROID MAXX, which tells us that Motorola is planning on offering extended battery versions of its new phones.
source: Droid-Life