First Moto X ad due tomorrow is all about freedom to customize. 'Merica!
86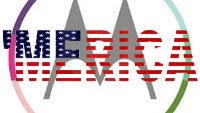 We're likely getting close to the release of the
Motorola Moto X
, which our source has consistently said would be released in
July
/
August
. Now, there's a new ad that has leaked out that looks to be the first ad for the Moto X. It is a full page ad that is obviously due to run tomorrow, and it's all about freedom, not to mention taking a jab at Apple that Motorola's phones are "designed, engineered and assembled in the USA". 'Merica!
It's obvious that the ad is designed to run tomorrow, because it refers to the 4th of July as "tomorrow", which is when (according to the ad) you'll "eat burgers, watch fireworks and celebrate the freedom to be whoever you want to be." Grammatical awkwardness aside, the ad goes on to drop the good news, calling the Moto X:
The first smartphone that you can design yourself. Because today you should have the freedom to design the things in your life to be as unique as you are.
It's unclear exactly what kind of customization options will be available. We've heard before that customers will be given the choice of
over 20 colors
for the phone, and there have been unconfirmed rumors about various
hardware customization
options like storage capacity, amount of RAM, and even the case material. We'll just have to wait and see on all that.
The ad unfortunately doesn't have an image of the phone, but rather two generic white people jumping into a lake. And, it also doesn't mention when we'll see the phone itself, leaving it simply as "Moto X. Coming soon." Although, a very observant reader did point out that the man and woman jumping into the lake do seem to be in an 'X' and 'I' shape. So, if you wanted to read into it, you might try to guess that the device would be announced on July 11th, since XI is the roman numeral for 11. It's a bit of a stretch, but we do know that
Google likes hiding numbers
in things, so it's always possible.