Leaked picture shows off the Motorola DROID RAZR Ultra, or does it?
16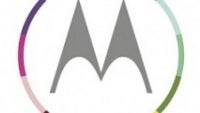 A leaked photograph shows off what appears to be a customized version of a Motorola handset with a Kevlar back. The back is customized with printing that says
Elite Partners, New Orleans 2013
with the Ferrari logo underneath. A published report on Thursday indicates that the custom print job on the back could be related to the
CCR/Ferrari French Quarter Classic
, a race that will take place at the NOLA Motorsport Park in late October. Of course, that doesn't tell us which model this is.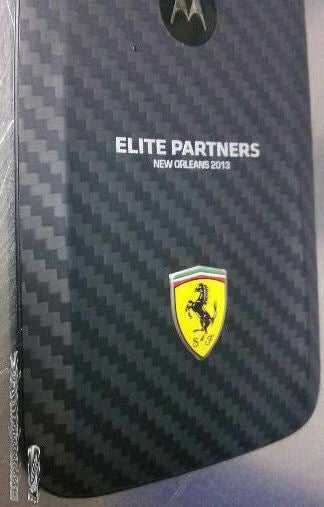 What model is this mystery Motorola handset?
A placeholder page on Motorola's website for the Motorola DROID RAZR Ultra says "
Available in a bunch of glossy colors, this high-grade DuPont™ Kevlar body proves you can be even thinner and still be tough as steel
." The picture of the mystery handset certainly shows a thin, Kevlar coated device that appears to be even thinner than the currently available models. So is this the Motorola DROID RAZR Ultra?
Not so fast. Considering the customization on the back of the phone, this could be the
Motorola Moto X
. On Wednesday, we told you that
the eagerly awaited model will offer engravings on the back of the unit
. This doesn't appear to be an engraving though.
It's a mystery, no doubt about it. The good news is that with
the full page ad for the Motorola Moto X
that ran in some of the country's largest newspapers on Wednesday, we are definitely closer to having the curtain go up on Motorola's new devices.
Thanks Anonymous Tipster!
source:
gforgames