LG V20 gets a U.S. release date
31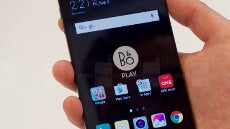 Whilst LG has struggled in the flagship space over the past few years, the firm could stand to capitalize on
the misfortunes of its compatriot
. LG
is not getting too carried away
amid Samsung's well-documented tribulations. Still, there's no question that a number of consumers will now be looking beyond the Galaxy Note 7 for their phablet needs. With
the announcement of the LG V20
having taken place a couple of weeks back, we may finally have a firm U.S. launch date courtesy of Evan Blass.
Incidentally, the purported October 21st release date is the exact same day as
U.S. carriers are expected to re-launch the Samsung Galaxy Note 7
. That's still another month away, and this six-week delay between announcement and retail is far from ideal. As well as the obvious presence of the
iPhone 7
/
7 Plus
, a number of new devices are expected to be announced and or released over the next four weeks, which means that many prospective V20 owners will have instead opted for a rival.
The
LG V20 certainly does have a lot going for it
, including a vibrant 5.7-inch display, a nifty second screen, some high-res audio tech and plenty of firepower to boot. But after a fair amount of hype and anticipation in the run-up to its announcement, this long period of nothingness will surely have hindered some of its momentum.
Do you still have your eye on the V20? Moreover, are you willing to wait a month for its arrival? Be sure to join the conversation via the comments.