LG V20 preview: tanky phablet sports second screen and replaceable battery
29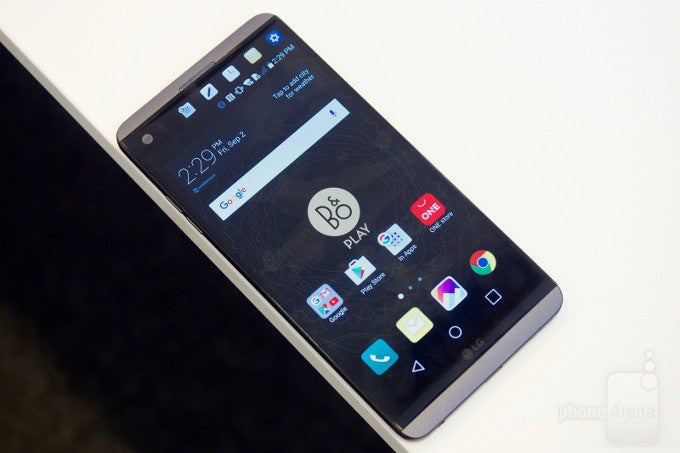 Last year's
LG V10
was a bit of a surprise. The handset came out of nowhere to replace the company's somewhat stagnant G Pro line. That was generally a good thing, though, as the V10 proved to be an overall likeable handset, despite a few shortcomings. Now, it's been almost a full year since LG's rethought phablet hit the shelves, which means it's time for a new one.
Sporting a bunch of interesting improvement comes the LG V20 – a robust and imposing smartphone ready to duke it out with the rest of the super-sized propositions out there. This is story of a phone that isn't afraid to have its own definition of cool.
TENACITY OVER ELEGANCY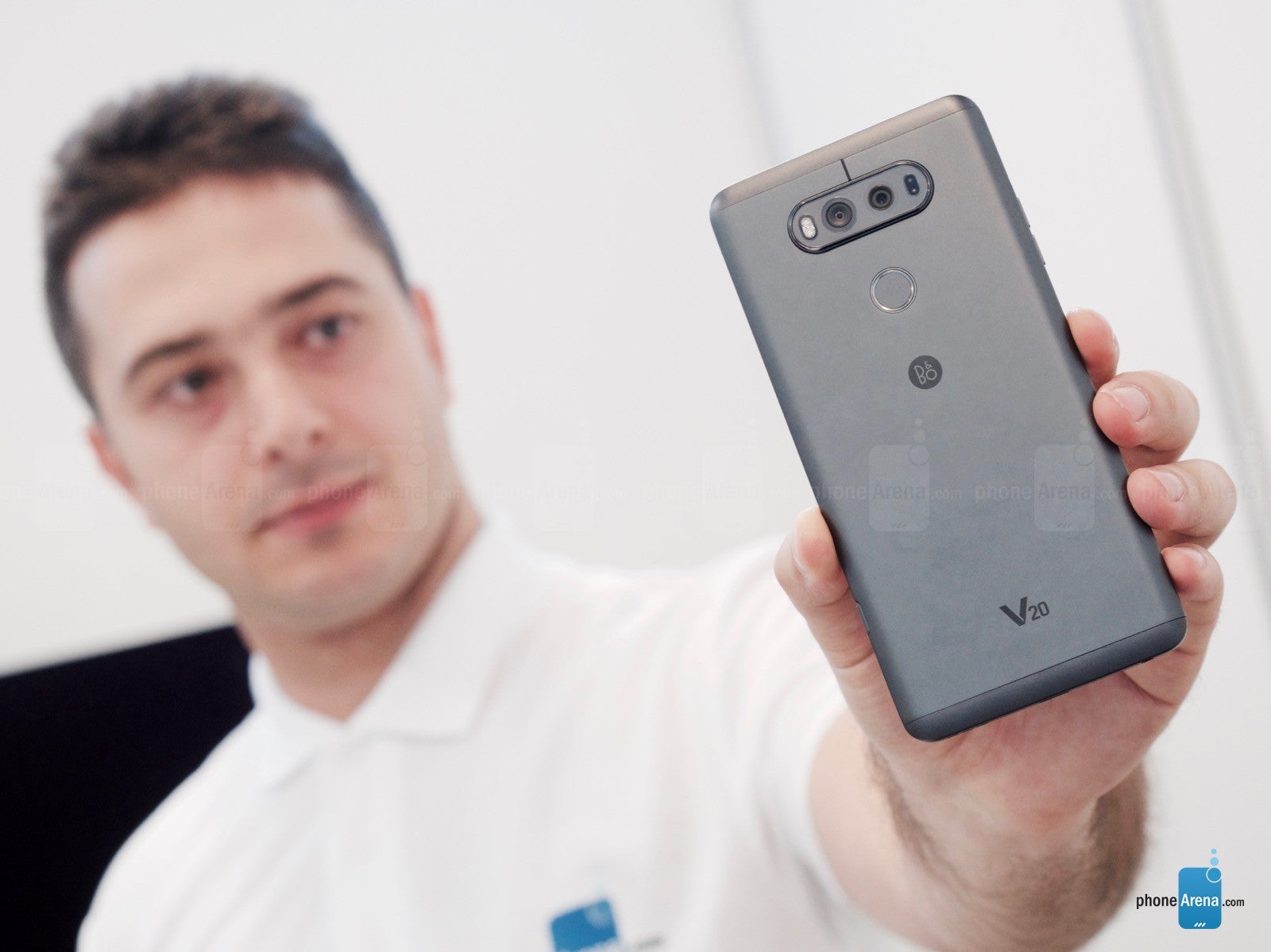 While handsets like the iPhone 6s Plus and Galaxy Note 7 target a more sophisticated appearance despite their monumental dimensions, the LG V20 goes in the opposite direction – it offers a hardy, tanky exterior designed for robustness rather than elegance. Where a rubbery-like plastic material covered the back of the V10, now there's a special aluminum alloy which LG claims traditionally ends up in crafts such as yachts or fighter jets. It's supposed to be strong enough to survive moderate drops as it's MIL-STD-810G drop compliant. This is just one of a number of ways in which the V20 retains the DNA of its predecessor; however, LG has also addressed some of the issues we had with the V10, such as the weight, which is now around 6.13 oz (174 g), down from 6.77 oz (192 g) in the V10. The V20 is also 11% thinner than its predecessor, at 7.6 mm.
Despite all this, the LG V20 is one unmistakably large, bulky phone. Especially in its dark gray variant (there are also silver and pink), it wouldn't be an overstatement if we say that it lack any amount of grace. Is this a phone one could eventually grow to love? Yep, but this sure ain't gonna be love from first sight.
A SMALL SCREEN DWARFS THE GIANT ONE UNDERNEATH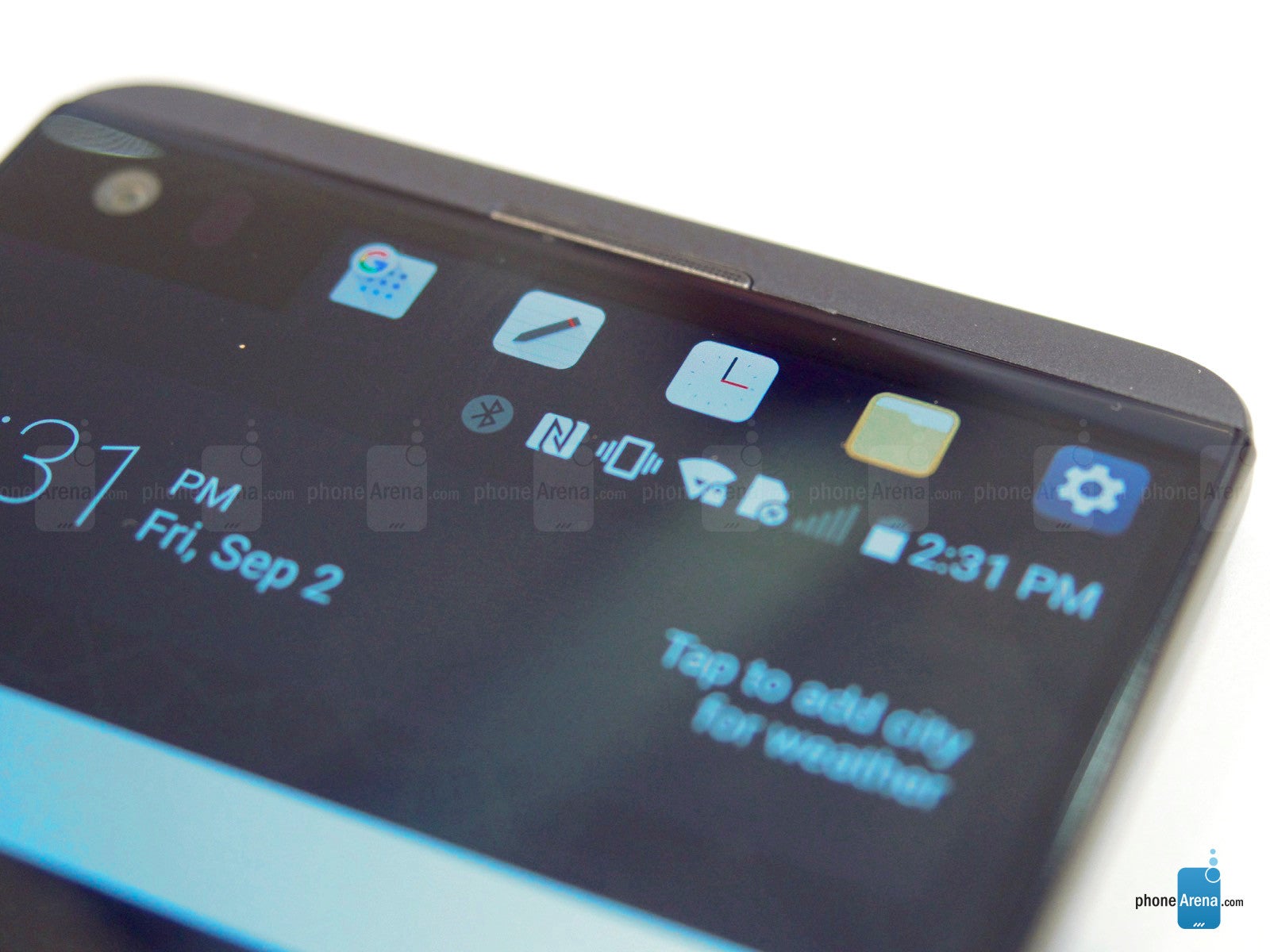 The V20 is home to a massive 5.7" QHD LCD display, and while this panel in particular doesn't seem to shine with any extraordinary type of glow, our gaze happens to be abruptly drawn by the tiny LCD strip just above it. Sitting slightly offset to the right, the secondary display remains true to what it used to be in the V10. Quick apps, music controls, calendar events and more – the V20's secondary screen is simply a tool to make you a bit more productive when working with your smartphone, and as we've said back when we reviewed the V10, it is a fairly strange, though functional little thingy.
There are almost no functional improvements concerning the V20's secondary screen. It's mostly more of the same, though LG has made it about twice as bright, and it can now fit longer "signatures", which is the short text lines you can choose to display on the second screen. Arguably not very useful stuff, but if you happen to have a favorite motivational quote, you might as well put it on display there.
NO MODULES, BUT REMOVABLE BATTERY IS BACK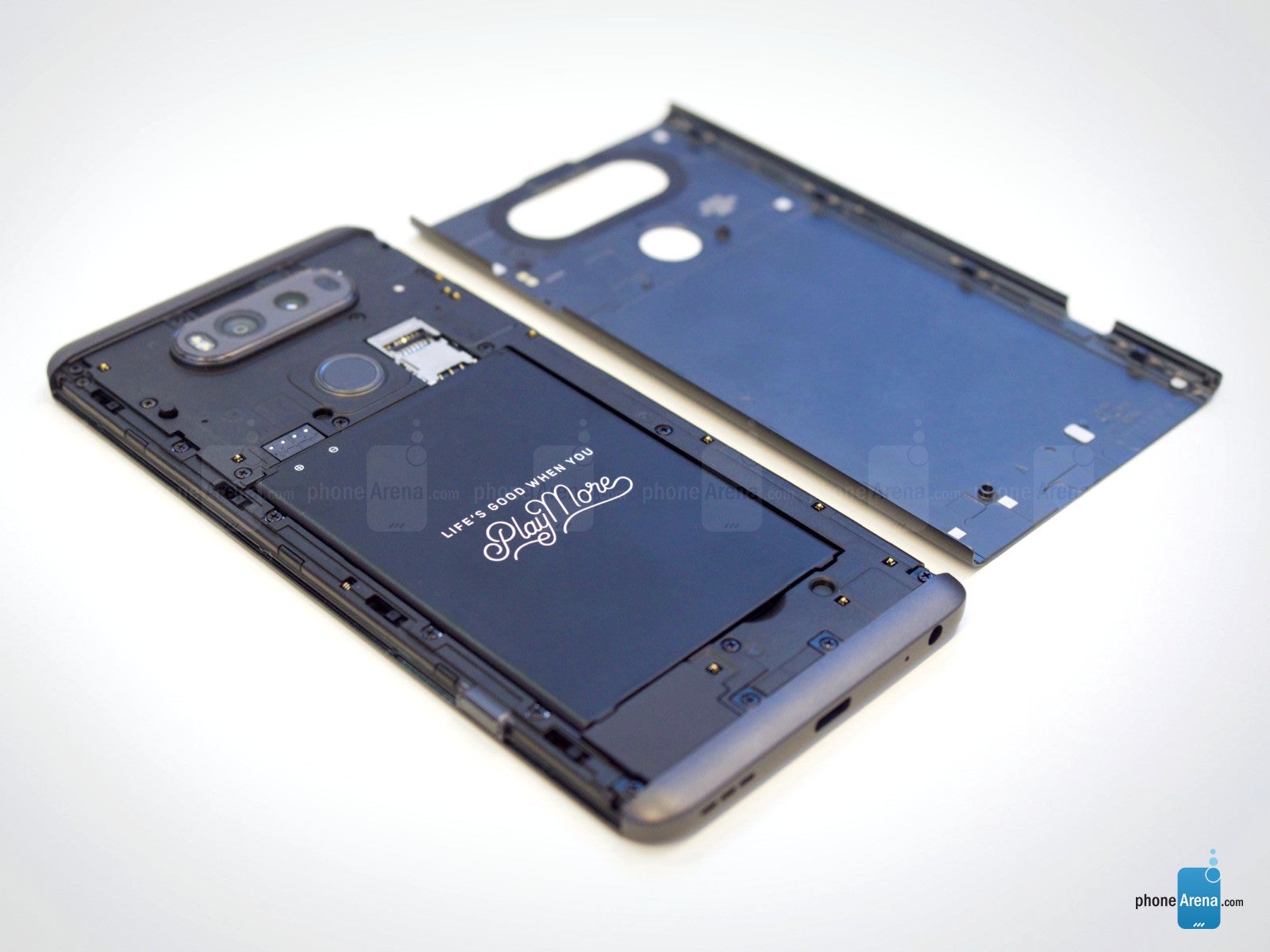 The LG G5 sport a button which, upon being pressed, releases the bottom portion of the phone, allowing the user to change the battery or insert some kind of module. The V20 also has a button on the side, but all it does is to release the metal back plate, thus allowing for a replaceable battery. It's a solution we quite prefer to the G5's clunky mechanism. Unlike with LG's flagship smartphone, there will be no modules to install on the V20, and considering the company's whole implementation with the G5, we'd say the V20 will be better off this way.
The back cover release in the V20 isn't the most fail-safe mechanism we've seen, but with a little finesse from the user's side, it should work without much hassle.
CAMERA AND AUDIO PROMISES
The V20 is big on features when it comes to all the camera and audio gear it's equipped with. There's been a bit of a shake-up all-around concerning the snappers: the V10 used to have a single rear camera, but now the V20 has adopted a dual-cam setup as in the G5. However, from two front cameras in the V10, LG has left only one on the V20.
Obviously, the two cameras on the back will allow you to capture either normal (16 MP) or super wide (8 MP) shots, just as in the G5. The big new feature that LG's keen to talk up is Steady Record 2.0, which is made possible by the Snapdragon 820 chipset and uses both electrical image stabilization with digital image stabilization to provide more stable, distortion-free video recording. Of course, this will be complemented by other useful tech such as the familiar laser-detection autofocus, working in tandem with phase-detection and contrast AF to ensure fast and reliable focusing on the V20. Just how fast and fail-free it's going to be, remains to be seen!
Now, the V10 aimed to deliver studio-level audio experience through its use of high-res audio capabilities, and LG seems set to double down on its efforts in this direction. There are four audio DACs on the LG V20, which is a solution said to minimize the level of audible noise slipping through the audio components. In addition, LG promises great dynamic range and extremely clean sound – bottom line is the V20 will be able to reproduce lossless audio formats with audiophile-grade quality. When we get our review unit, we'll be sure to put our ears to work and see (hear?) if there's any meaningful improvement to audio over the more ordinary tech used by most handsets out there.
If we were to summarize what the V20 is, we'd probably end up saying it's a super-sized G5, sans the gimmicky modular stuff. The V20 is an understated superphone that can do almost anything you can think of, and then some. Whether LG's expansive attitude when it comes to features is going to lead to a successful product, however, we can't be sure. Do we really need an extra-wide camera on the back? Are four audio DACs necessarily better than one? And is there room on a smartphone for more than one display? There are all questions we look forward to answering, once the LG V20 ships later this year.