LG bets big on gaming with the upcoming G8X ThinQ flagship
5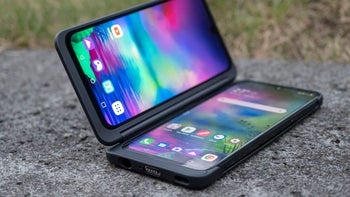 Gaming is surely one of those entertainment industries that has grown rapidly in the last couple of years, so everyone wants a piece of the pie. Samsung, Apple, Google, and many other smartphone manufacturers emphasize the importance of gaming features in their products.
The launch of
Apple Arcade
and
Google Play Pass
brings the rivalry between these companies to a whole new level. LG has been rather mum on the gaming aspects that many of its smartphones are capable of, but that's probably about to change.
Early this month
, the South Korean company revealed its new flagship smartphone, a dual-screen device that goes by the name of LG G8X. While this is an unusual device, LG has found a way to advertise it before the G8X hits the shelves next month.
In a recent
statement
, LG admits that it's looking at the gaming segment as a huge opportunity, and the upcoming LG
G8X ThinQ
, which is the successor to the LG
V50 ThinQ
, is ready to offer gamers the perfect platform for enhanced user experience in mobile gaming.
G8X ThinQ
is the perfect gaming device for mobile gamers, LG believes. The first one is the option to customize the LG Game Pad, which comes embedded in the phone's second display. The LG Dual Screen comes with a full-sized touchscreen controller, which can be used in different configurations specialized for shooting, racing, action, and sports.
Secondly, the Game Launcher app on the LG Dual Screen includes a shortcut to YouTube's Gaming Channel for faster access. Also, thanks to the two displays, LG G8X ThinQ users can level up their gaming skills by keep playing the game on one screen while receiving tips from other players on the other one.
The same goes for answering messages while you're playing. The LG Dual Screen allows users to reply to an urgent message without having to interrupt their game.
The fourth reason is the customization options offered by the display, which lets users make gamma correction, which brightens the dark and shadowed areas in games and video without washing out the rest of the screen.
LG also mentions the two 1.2W speakers on both ends of the display and 32-bit Hi-Fi Quad DAC tuned by Meridian Audio, which should offer a crisp audio experience with 3D effect. When gaming on the flagship, spatial audio allows players to sense which direction the enemy is approaching from.
Last but not least, the G8X ThinQ surely offers the right hardware that recommends it as the perfect gaming smartphone, LG claims. The phone is equipped with a powerful Qualcomm Snapdragon 855 processor that enables fast data transfer without latency or lag for running multiple apps at the same time on the LG Dual Screen.
LG announced early this month that the G8X ThinQ will be available in key markets in the fourth quarter of 2019, but an exact release date has yet to be confirmed.