Kuo: Apple's Siri-powered smart speaker to be priced higher than the new Amazon Echo Show
20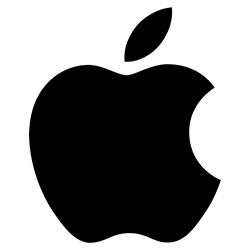 As you probably know by now, Apple is rumored to be
introducing its own smart speaker next month at WWDC
. The latest word we have about this device is that
Apple is putting the finishing touches on the product
, which will feature a speaker made by Beats, and the Siri virtual personal assistant. Amazon, who created the category with the Amazon Echo back in 2015,
has raised the bar with its introduction last week of the Amazon Echo Show
. This model, which resembles an office intercom, comes with a 7-inch touchscreen display, and adds a 5MP camera. It also will be able to make phone calls between other Alexa powered devices, including the
Huawei Mate 9
, which comes with a native Alexa app.
According to KGI securities Apple analyst Ming-Chi Kuo, you'll be digging a little deeper into your wallet if you plan on buying Apple's smart speaker (which we should remind you, has yet to be introduced) instead of the new Amazon Echo Show. Apple's speaker is also expected to include a touch screen and a camera, and Kuo says that it will be priced above the $229.99 that Amazon is charging to pre-order the Echo Show (which will start shipping on June 28th). Pricing yourself above the leader of a category,
especially one that has 70.6% of the U.S. market
, isn't usually the way to eat into that leader's market share; then again, Apple doesn't usually play by the normal rules of marketing..
iPad Pro
at WWDC. This confirms a computer screenshot we showed you last week
that revealed a June launch of special cases built for the device
. Despite having a larger display than the
Apple iPad Pro 9.7
, the total size of the new tablet is rumored to be the same. That is due to a major shrinkage in bezels expected for the iPad Pro 10.5. There has been talk of a display that is nearly
edge
-to-edge, which could give us an idea what the
Apple iPhone 8
will look like.
Kuo did not say anything about Touch ID on the new iPad Pro. However, if the bezels are reduced by a sizeable amount, we just might get to see whether Apple has conquered the technology that would allow it to embed the fingerprint scanner under the touchscreen display. That has been rumored to be a major
iPhone 8
feature, although Apple is said to be having trouble with it. That would force the company to revert to Plan "B," which is simply putting a Touch ID button on the back of the iPhone 8.
Toss in the rather implausible rumor that
iPhone 8 will be introduced next month at WWDC
, and well, you get a June developer conference that might be the most anticipated in years. For 2017, WWDC will run from June 5th to June 9th.
source:
BGR