What to expect from Apple WWDC 2017: iOS 11, watchOS 4, new iPads, Apple's smart home speaker
25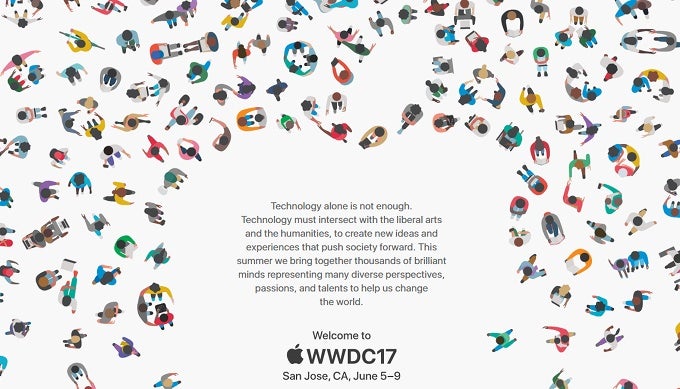 Time really does fly — as if we just welcomed 2017 a few days ago, and lo and behold, the time is already nigh for Apple's first major keynote event for 2017.
As most iOS users and Apple fans are aware, the special event we are talking about is none other than WWDC '17, the annual developer summit that usually marks the official announcement of the next version of iOS, often gives us a sneak peek at new hardware products in Cupertino's pipeline, and always sparks lots of interest for users and media outlets alike.
This year's WWDC will take place between June 5 and June 9 in the McEbert Convention Center in San Jose, CA, with the official opening keynote scheduled for 10 AM PT. What announcements to expect from this one? Let us summarize everything we know so far.
iPhone 8?

There's this hard-to-believe rumor that Apple will be announcing the iPhone 8 at WWDC 2017. We highly doubt that this will be the case as Apple is unlikely to announce such a high-profile device at the developer summit, but there's always the chance that this anticipated phone gets previewed or at least teased on stage given that 2017 marks the 10th anniversary of the iPhone lineup.



New iPads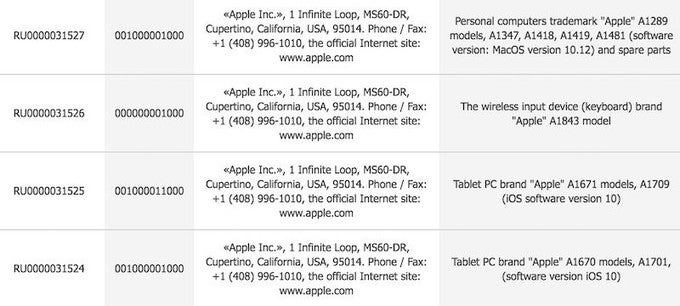 Although WWDC is mostly a software-centric event, new hardware makes the cut from time to time. Rumor has it Apple is preparing four new iPads for WWDC 2017. Alas, don't expect four different iPads; we are most likely going to get two new slates, each of which will be coming in two variants - with and without cellular module on deck. We deduced that from their codenames—A1670, A1671, A1701, A1709—which are grouped in pairs. We expect one of the new iPads to be an
all-new 10.5-inch iPad Pro
, while the other one could be a
refresh of the huge 12.9-inch iPad Pro
.
iOS 11
Needless to say, the star of the show will be iOS 11, which is powering the breath and butter of Apple's portfolio - the iPhone. While rumors about upcoming features of the software are way harder to come by than hardware leaks, the scene hasn't been tight-lipped for iOS 11.
The most groundbreaking rumored feature of iOS 11? Your iPhone will reportedly default to a free FaceTime audio call when attempting to call other iPhone users, which seems like it could be another successful reiteration of the iMessage formula. Aside from that, there's also gossip for group FaceTime video conversations which will allow up to 5 people discuss the squad's plans for the night.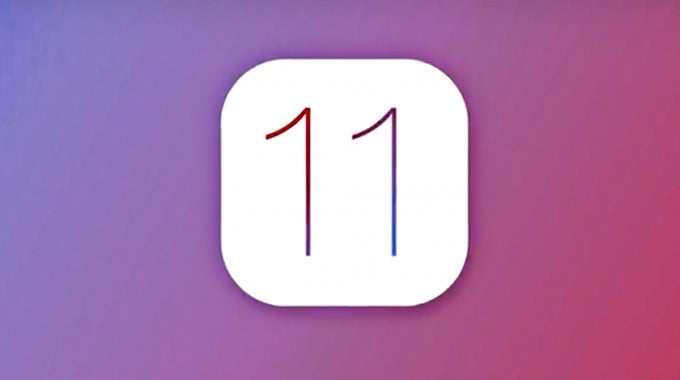 The Wallet app is also slated for a major overhaul. First of all, it will likely get renamed to Pay and will score peer-to-peer payments, an extension for iMessage that will let you send money to your pals through chat, as well as a... social feed.
Another minor feature will be a smarter and context-aware low-power battery mode that will automatically kick in if certain conditions are met. There's a pretty big chance this one will be location-aware and will take the unique usage patterns of each user into account before enabling itself.
Siri supercharged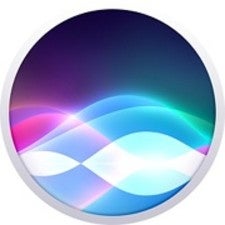 Although it was among the first smart assistants to land on a phone near you, Siri has been a bit neglected in the past few years, which let its competitors make big strides in the field.

There are certain rumors that Siri is about to get a lot smarter as it will score deep contextual learning abilities and better integrate with iMessage and iCloud.
Apple Music to land a revamp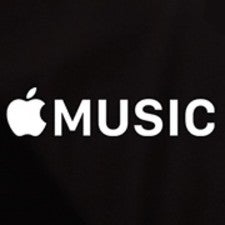 Apple's own answer to Google Play Music and Spotify has been updated a lot ever since it arrived on the scene less than two years ago, but it seems we could be in for yet another visual overhaul in 2017 as well.
This year's update will reportedly be focused around video and will put more emphasis on Apple's unique video content, like Carpool Karaoke.
watchOS
iOS is no longer the only mobile software offering Apple has in the pipeline - watchOS is here to power your Apple wearable. We expect Apple to unveil watchOS 4, but sadly, we've heard nothing specific as far as features are concerned. Regardless, we expect the Apple Watch experience to be vastly improved with a trove of new features and functionalities.
Amazon Echo/Google Home rival?

Finally, rumors have it that Apple will unveil its own hardware alternative to the Amazon Echo and Google Home smart home hubs. Supposedly powered by Siri and a forked variation of iOS, this one will let you surf the web and control your smart home appliances.

A recent report from Bloomberg stated that Apple has started overseas production of the device. According to an anonymous insider familiar with Apple's plans, in order to differentiate its product from the Amazon Echo and the Google Home, Apple will reportedly offer surround sound and deep integration with Apple's other devices. The speaker will reportedly allow consumers to control smart appliances. As a result, the product will be able to turn on or turn off Apple's HomeKit devices with a verbal command from the user. Apple also is rumored to include Apple Music support with its smart speaker. Former Apple analyst Gene Munster says that the device will be used to help Apple develop its services business. This is a segment of Apple that Tim Cook expects to see double from now through 2020.