Amazon has over 70% of the U.S. smart speaker market; call capable models coming?
6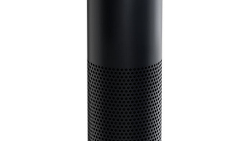 Considering that the Amazon Echo was the first device in the category, it really is no surprise that Amazon has a huge share of the smart speaker market in the U.S.. For those of you not familiar with the product, the smart speaker combines, well, a speaker with an AI personal assistant. The Echo combines its speaker with the Alexa virtual assistant. Google Home includes a speaker that integrates with Google Assistant.
Microsoft's upcoming Invoke will match a premium Harman Korman speaker with Cortana
. And Apple is rumored to be prepping one for introduction at WWDC next month
that will feature Siri
.
The devices are used to control smart home appliances, stream music on demand, learn sports scores, news the weather and much more. The
next-gen Echo is rumored to include a screen
, and Apple's version could include both a screen and a camera.
Amazon's Echo and Dot devices currently own 70.6% of the U.S. market for this product according to analytics firm eMarketer. In second place is the Google Home with a 23.8% share. Overall, there will be 35.6 million active users of the device in the states this year, more than double the number of active users in 2016.
While the next-generation smart speakers should include a screen and possibly a camera, some will come with the ability to make phone calls. For example, Microsoft's Invoke will allow users to make phone calls by using Cortana to place them, helped along by the device's Skype integration. There is speculation that Amazon and Google will both add phone calls to the capabilities of their respective smart speakers.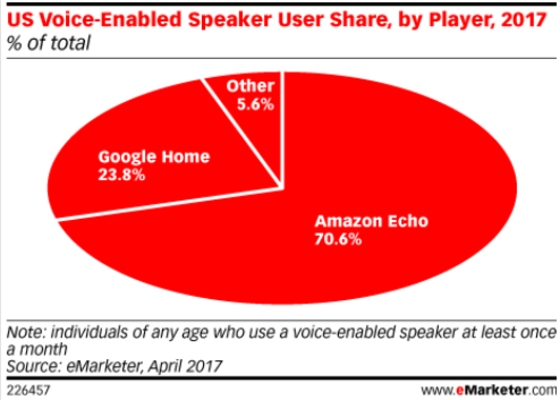 Amazon has 70.6% of the smart speaker market in the U.S.
source:
eMarketer
,
SeekingAlpha
via
NYPost