Huawei has already shipped 100 million phones in 2019
19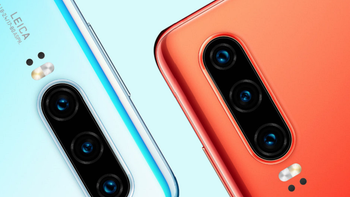 After shipping 206 million smartphones last year (half of them sent out of China),
Huawei delivered 59 million units in the first quarter of this year
. That was up 50.3% on an annual basis and put Huawei ahead of Apple and trailing only Samsung in the global rankings. The company was gaining momentum as it appeared on track to become the world's largest smartphone manufacturer in 2020. And then the company was hit by a disaster. Placed on the U.S. Commerce Department's Entity List, Huawei was essentially banned from accessing its U.S. supply chain. Major suppliers in the U.S. or those that use U.S. technology cut ties with Huawei including Google, Qualcomm, Intel, ARM Holdings and many others.
Huawei itself says that it could see shipments drop by 40 million to 60 million units this year, which would result in a total of 146 million to 166 million phones delivered by Huawei in 2019. While some current and older models including
the Huawei P30 series and the Mate 20 Pro will be updated to Android Q
, it appears that the once eagerly anticipated Mate 30 series will ship with the company's own Hongmeng operating system. While that is sure to dampen demand for the manufacturer's handsets, as of May 30th Huawei had already shipped 100 million phones this year. The information was revealed by Huawei's smartphone product line president He Gang at an event held to unveil the company's new Nova 5 handset.
Huawei has sold 2 million units of the Watch GT wearable since October

Huawei founder and CEO Ren Zhengfei said earlier this week that the U.S. supply chain ban will wipe $30 billion off of the firm's top line this year. The executive added that smartphone sales outside of China have already dropped 40% from last month.

Meanwhile, the company continues to do well in the wearables segment of the mobile industry. The Huawei Consumer Business Group said today that it has shipped two million units of its Huawei Watch GT smartwatch worldwide since the timepiece launched last October. Citing data from IDC, the company noted that deliveries of its wearable devices made during the first quarter of this year were up 282.2% compared to the same quarter in 2018. Overall,
Huawei shipped 5 million wearable devices during the three months
from January through March placing it third after Apple and Xiaomi with a 10% share of the market.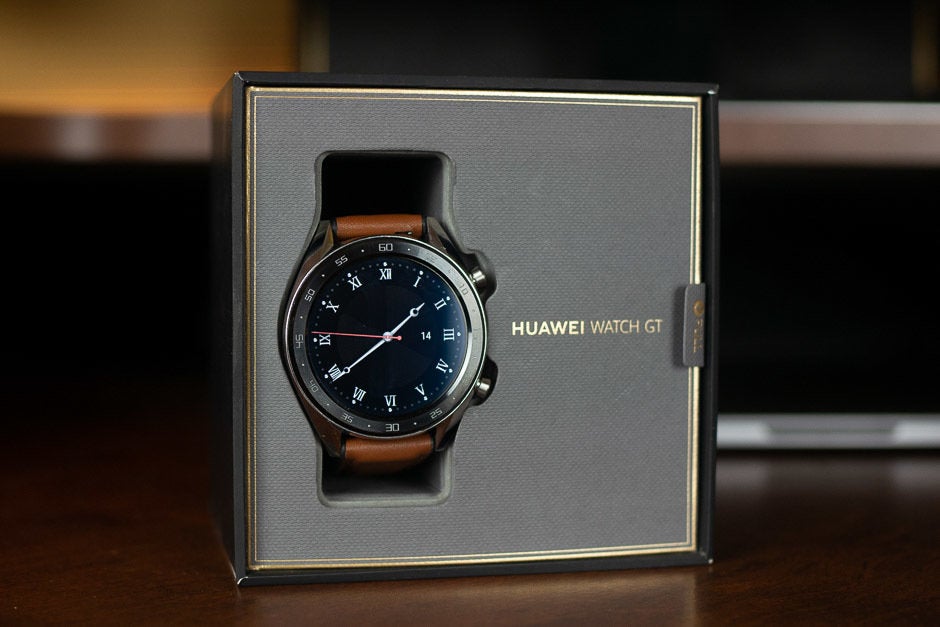 Two million units of the Huawei Watch GT have been shipped since the device was launched last October
Earlier this year, Huawei introduced two new variants of the device including the Watch GT Active and the Watch GT Elegant. The former sports a larger 46mm case while the latter has a 42mm casing.
There is still a chance that Huawei's nightmare could go away as quickly as it came on. While the U.S. placed the company on the Entity List due to security issues, President Donald Trump has said that the company could be used as a bargaining chip in order to obtain favorable terms from China in a new trade agreement. The U.S. and China are embroiled in a trade war with each country taxing the other's products that are imported into their country. If a deal can be worked out, it could include a provision that would allow Huawei to be removed from the Entity List. Under that scenario, companies like Google and ARM Holdings could once again do business with the beleaguered phone manufacturer. If the trade war escalates, Trump has threatened to add tariffs on an additional $300 billion worth of Chinese goods. This tier of products reportedly includes smartphones, tablets, and certain accessories.
President Trump is expected to meet with Chinese President Xi Jinping at the G20 summit in Japan next week. Trade talks could resume shortly afterward.