Huawei P10 Plus: taking a closer look at this stylish dual-camera flagship
1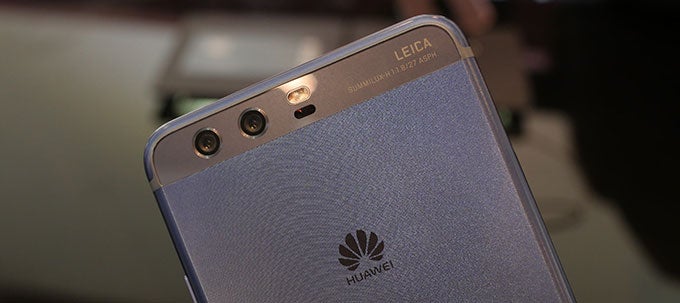 When you're building a new smartphone, it's way too easy to get caught up in race to outdo your competition in a race to implement snazzy new features or design elements. Maybe you want to be
the first phone around with a extra-wide 18:9 display
, or the first to deliver a handset capable of
filming slow-motion video that pushes 1000 frames per second
. But while you're sure to get a lot of attention crafting handsets like that, there's also a whole lot to be said for keeping things simple: giving us a smartly-constructed, attractive phone built from the latest hardware, and running software that delivers a tasteful assortment of new functionality.
Is that a boring way to make a phone? We don't necessarily think so, and while it's easy to get caught up in the awe and spectacle of flashy new features, we very much appreciate a really well-executed phone that's not trying quite so hard to grab the spotlight.
Of all the flagships we've seen this year at Mobile World Congress, it's
Huawei's pair of the P10 and P10 Plus
that arguably best fit that bill. They're iterative phones, sure, but ones that build on the
solid foundation of the P9 and P9 Plus
.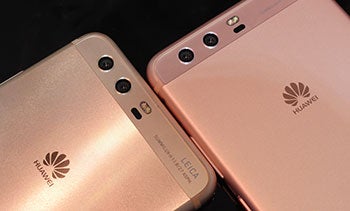 The Huawei P10 Plus is going to be available in a variety of rear-panel textures
Compared to last year's phones, though, 2017's models deliver some smart upgrades. We've already given you the full rundown on specs for these models, and shared the experience of some of our early hands-on time.
Our initial interactions
, though, have largely been dominated by time spent with
the smaller P10
. Not content to let the
5.5-inch P10 Plus
feel lonely, we tracked the handset down on the MWC show floor to bring you a better look at the higher-end of Huawei's two brand-new flagships.
The difference between the P10 and P10 Plus is far from night-and-day, with the same processors driving these handsets, the same base memory and storage levels, and same design: both giving us a nice, thin 7mm-thick metal body, smooth, pleasing-to-hold curves, and a variety of color options and finishes to choose from. Even the prices aren't far off, with just 50 EUR separating the pair.
If you've been paying close attention, you've probably picked up on some of the ways these two handsets stand apart, as well, and besides the obvious ones like the larger, higher-res screen on the P10 Plus and its giant 3,750mAh battery, there are much more subtle upgrades, like the wider f/1.8 camera aperture for the P10 Plus – which should translate into better low-light performance.
That all adds up to make the Huawei P10 Plus a pretty darn tempting alternative to the P10 – so long as you don't mind the slightly larger screen, there's not a lot of compromise to be found, and you get a decent number of extras for not a whole lot more money. We'll be giving both the P10 and the P10 Plus our full review treatment in the days to come, but for, check out our Huawei P10 Plus image gallery and hands-on video with the stylish new flagship.