Huawei Watch 2 hands-on: My wrists are way too small for that
11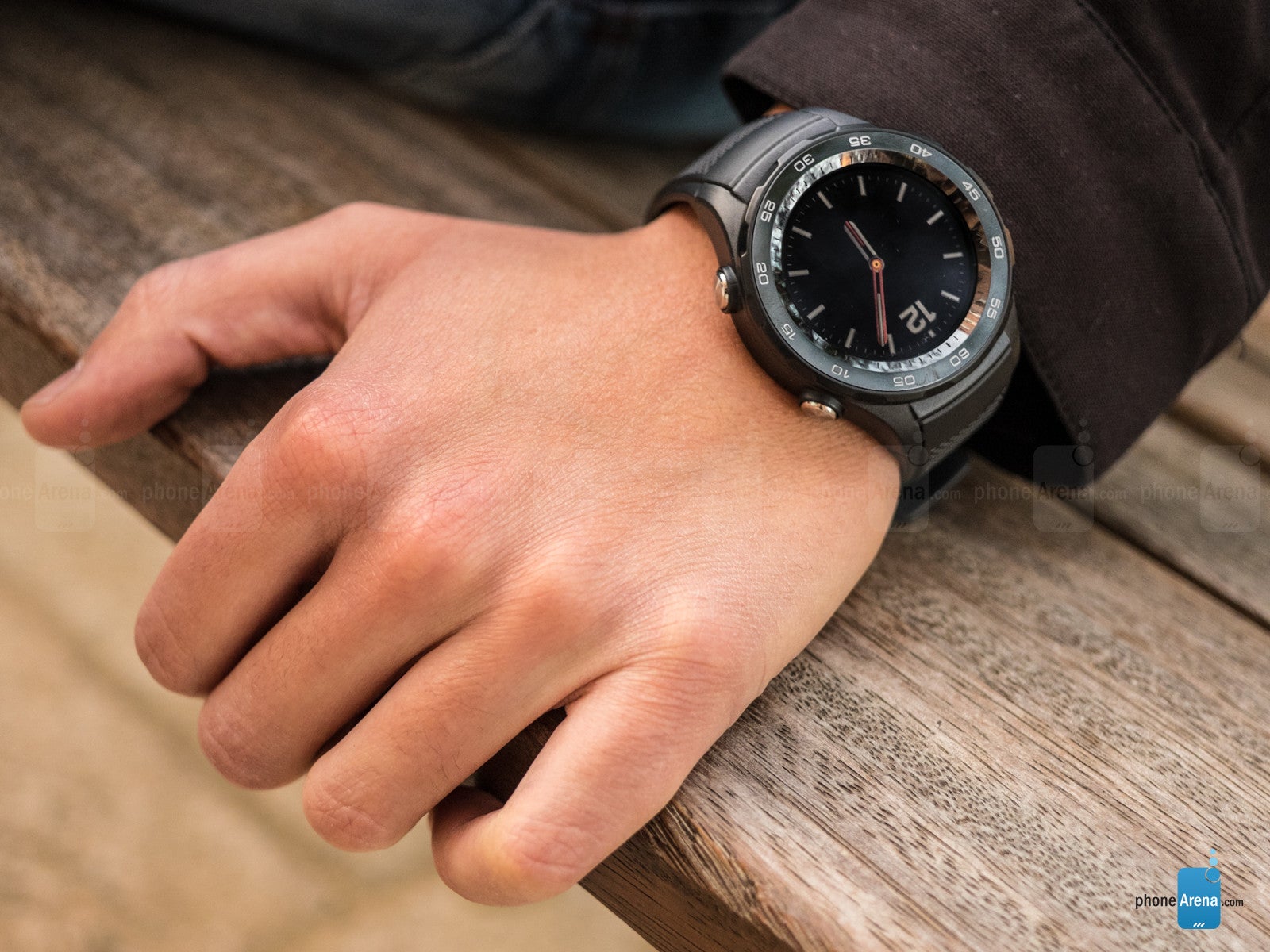 Huawei just unveiled its new smartwatch – the Huawei Watch 2. And while it's not a groundbreaking wearable, with never-before-seen features, it still appears to be a solid device, if I judge by the limited time I've had with it.
It's important to note that this is the standard Watch 2, and not the Huawei Watch 2 Classic. The Classic comes with a sleeker stainless steel chassis and doesn't have an LTE option. It's also compatible with 22 mm bands, as opposed to the 20 mm ones this unit works with.
Design
The Huawei Watch 2, just like most other smartwatches, is bigger than one would expect. But it still sits pretty comfortably on the wrist. I'm a pretty skinny guy and despite that the device looked and felt somewhat bulky when I put it on at first, I gradually got used to it and after half an hour or so, it felt just like my regular Casio watch, just heavier.
What I didn't like about the watch was the primary control method. The device is mostly controlled via touch screen, which leaves some nasty smudges on it after just a few swipes and taps. Thankfully, they're pretty easy to clean, so they're not that much of a problem, but a rotating bezel would be a nice touch here.
Other than that, the design is a bit mundane. It features two buttons on the side and a non-rotating bezel. In fact, if it wasn't that thick, it would have looked like a regular everyday watch.
Display
The 1.2" 390x390 display is plenty sharp, and it does well in extreme sunlight. Overall, the display feels pretty well done and while it does pick up smudges like crazy, they're also easy to wipe off without leaving a trace.
It's also an AMOLED panel, so it goes easy on the battery and the viewing angles for it are more than excellent.
Hardware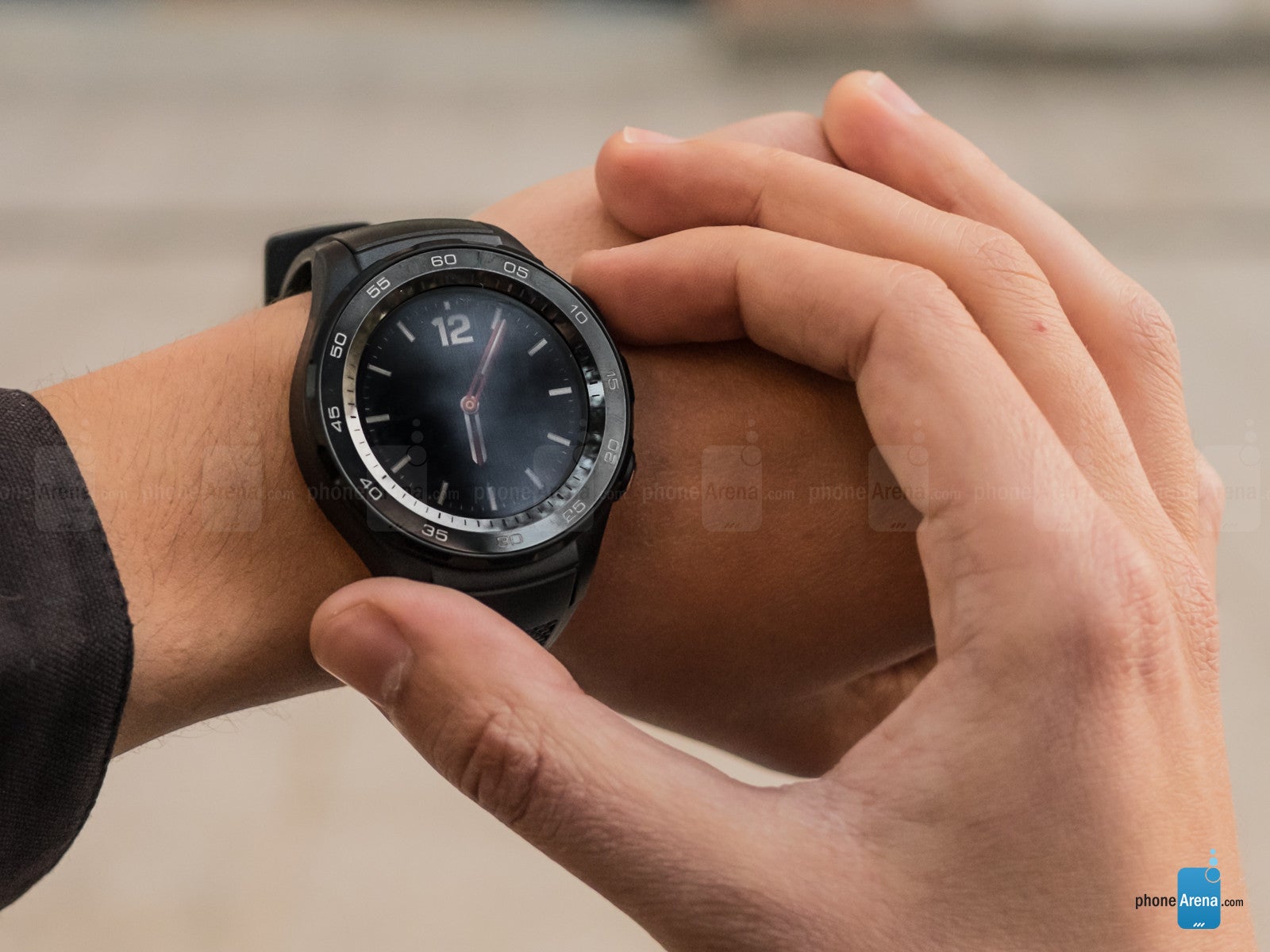 The Huawei Watch 2 employs a Snapdragon Wear 2100 processor, which is not the best on the market, but it's still a very good CPU for wearable devices. It certainly keeps the user experience snappy and free of any stutter.
In the memory department, the device comes with 4 GB of storage, but you can only use about 2.3 of them, since the rest are taken by system files. It also has 768 MB of RAM, which should be plenty for a smartwatch.
The battery on the Huawei Watch 2 clocks at 420 mAh, and Huawei says it should last for two or three days of typical usage. However, my experience shows otherwise, unless
"typical usage"
means you will use the watch just to tell the time, and for nothing else. Then again, neither have I adapted to the watch, nor has it adapted to me, so it remains to be seen.
The good news is that this hardware is wrapped in the Android Wear 2.0 OS, so the watch comes with its own Play Store app, and Google Assistant.
Expectations
The Huawei Watch 2 is a worthy competitor to all smartwatches right now, at least at first glance. It feels solid, it looks good and it does its job rather well. What Huawei could have improved on is the device's thickness. It just feels way too bulky at first, and it looks somewhat out of place on a smaller wrist.
Overall, the Huawei Watch 2 looks like a good smartwatch if you're into that kind of stuff.