How to get Flappy Bird on your phone or tablet, right now, for free
14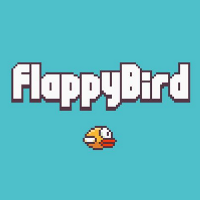 Want to play Flappy Bird, but you never got around to installing it on your phone or tablet? Now that the developer has taken the game down,
possibly due to legal issues
, you do have a quandary there, don't you. Well, you could
head over to eBay and pay $99,000
for a 16GB
Apple iPhone 5
with the game installed. Or, you can click on the sourcelink below, which is a website put up by developer Ural Özden that features the Flappy Bird game. Anyone can play it on just about any device with a browser, thanks to HTML5. The only problem is that with smaller screens, the edges get cut off. That's a small price to pay, right?
So put away your money, there is no need to use your college funds or to take out a second mortgage on your home to buy a handset with Flappy Bird installed on it. All you need to do is to click on the sourcelink (uralozden.com/flappy) to play the game in your browser.
Now the only problem you'll have is trying to navigate that foul fowl through the pipes.
source: GottaBeMobile (
1
), (
2
) via
BGR