How to Find a Phone's IMEI Number: A Step-by-Step Guide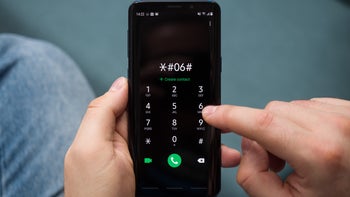 All phones have a unique identifier called IMEI, regardless of whether they are expensive or cheap, new or old. Carriers use this identifier to recognize registered devices on their networks. That is why smartphones with two SIM card slots also have two IMEI identifiers. But what exactly is an IMEI, and why is knowing your phone's unique identifier so important?
What is an IMEI number?
IMEI stands for International Mobile Equipment Identity and is usually a string of 15 digits divided into two parts. The first eight digits represent the Type Allocation Code (TAC), which identifies the device manufacturer and model. And the second part is made out of the next six digits, which represent your phone's Serial Number (SN). The 15th digit is called a Check Digit, and it's calculated based on an algorithm named the Luhn formula, which uses the previous 14 digits to ensure the validity of the IMEI number.

As for how an IMEI is usually displayed, you might see it as a sequential string of digits or in the formats: XXXXXX-XX-XXXXXX-X or XX-XXXXXX-XXXXXX-X.
Why you need to know your device's IMEI number
Since International Mobile Equipment Identity numbers are unique and hard to alter, a network provider can use these identifiers to blacklist a stolen mobile device from its network, which basically renders it useless because it won't be able to connect to the operator's network anymore.

For example, if your phone gets stolen, you can contact your mobile operator and ask it to block your phone from its network by using the handset's IMEI number. This will prevent the phone from connecting to your carrier's network, even if the thief replaces your SIM card with a new one. Also, authorities can locate your lost or stolen phone or tablet if you give them an IMEI number.

Knowing your phone's IMEI number is also important when you are making a warranty claim. In order to confirm that your Android phone or iPhone is still covered by its warranty, the manufacturer could ask you to tell it the IMEI number of your mobile device.

When attempting to identify a problem with your mobile device, a customer service representative may also need to know its IMEI number.

So, as you can see, there are numerous cases in which it could be important to know the IMEI number of your iPhone, Android phone, or even tablet. But where can you find the IMEI number of your mobile phone or tablet? Well, let's find out.
NOTE: Serial and IMEI numbers in the images below have been intentionally blurred out.
How to find IMEI on Android and iPhone
Option #1: Dial code:*#06#
To find the IMEI number of any phone fast and easily, open your phone's dialer located in your Phone app and dial *#06#. This will display the phone's IMEI number — or numbers if it has more than one SIM card slot. This method works on all phones, whether you use it on an Android phone, the latest iPhone, or a classic Nokia phone with a built-in flashlight. However, you may need to press the dial button on some devices after typing the code for this to work.

Another thing that we should note here is that when dialing *#06# through the Phone app, your device might show you a 17-digit number instead of a 15-digit one. That's because your carrier adds two extra digits to your phone's IMEI to identify your handset on its network.
Option #2: Check your Settings app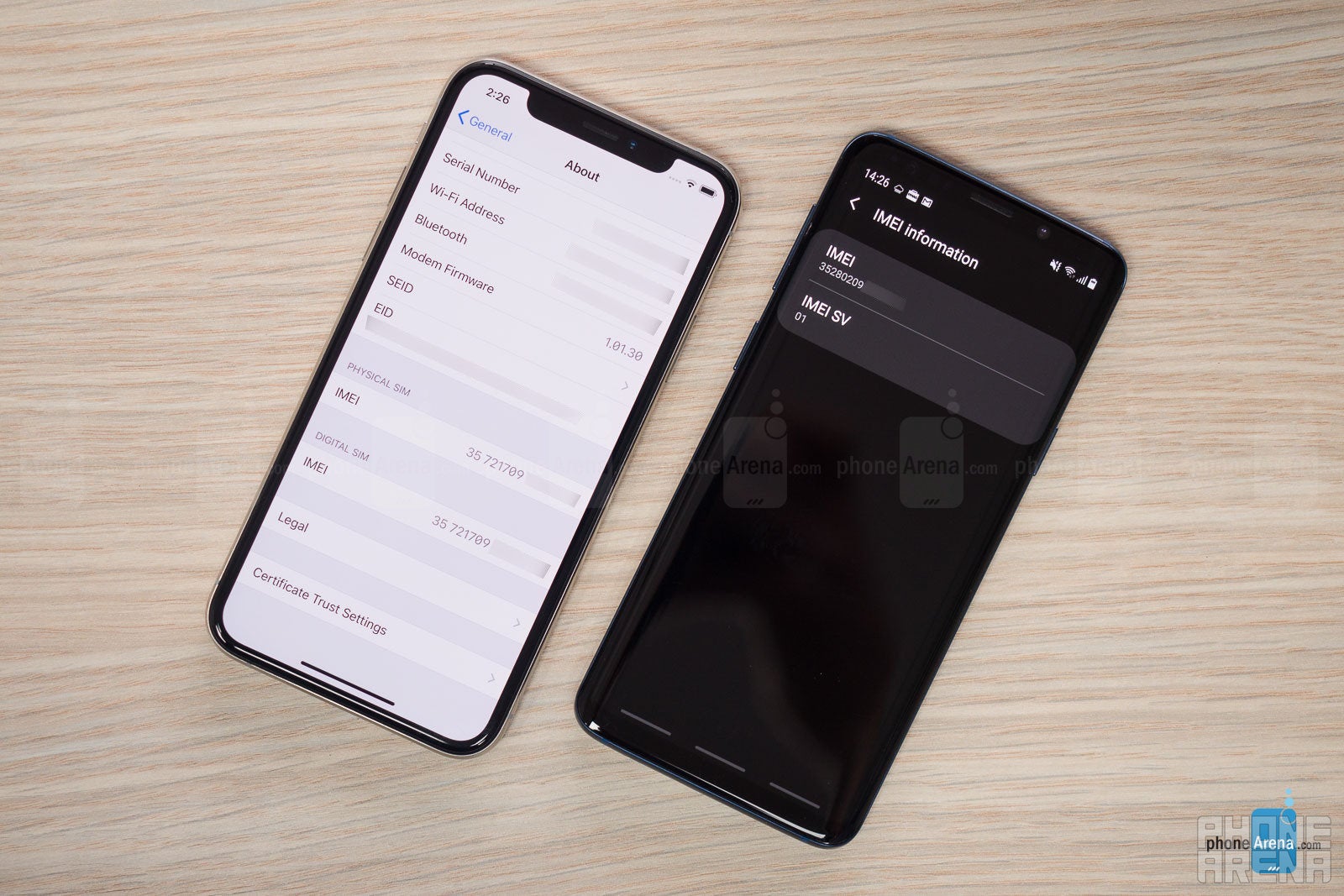 (Image credit - PhoneArena) Checking the IMEI number in the Settings app
You can also find your IMEI number in your phone's Settings app. Try searching for IMEI in the Settings app's built-in search bar. If that doesn't work, try going to Settings>General>About on iPhone or Settings>About Phone if you have an Android device.
Option #3: Is the IMEI written on the phone itself?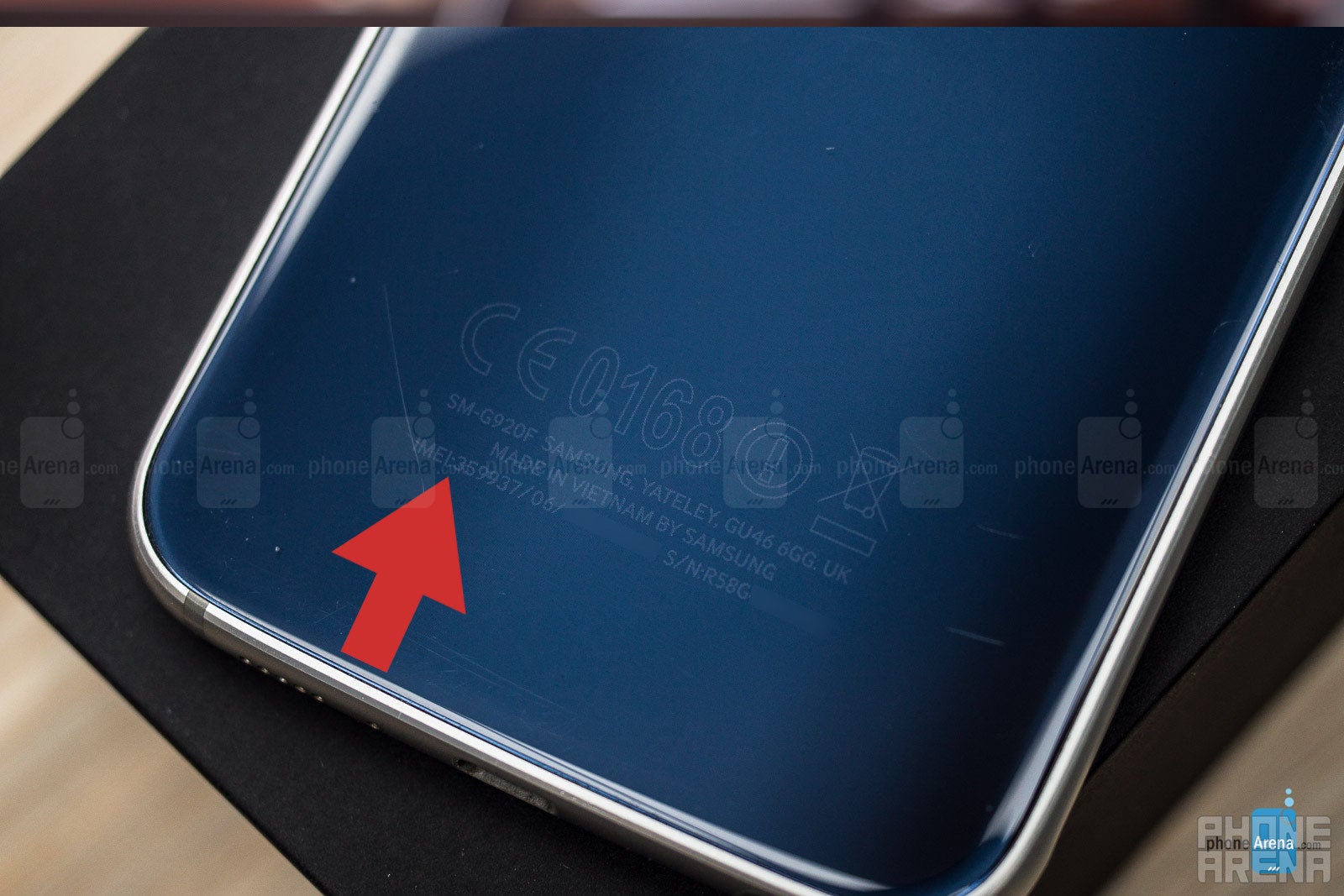 (Image credit - PhoneArena) Checking the IMEI number on the back of a phone
You can find the IMEI number of some older phones like the
Galaxy S7
or the
iPhone 6
engraved on their back panels, along with their serial number and some regulatory stamps. However, since manufacturers now strive for a clean look, you can rarely find a phone with such engravings nowadays.
Option #4: Check the SIM card tray to find the IMEI number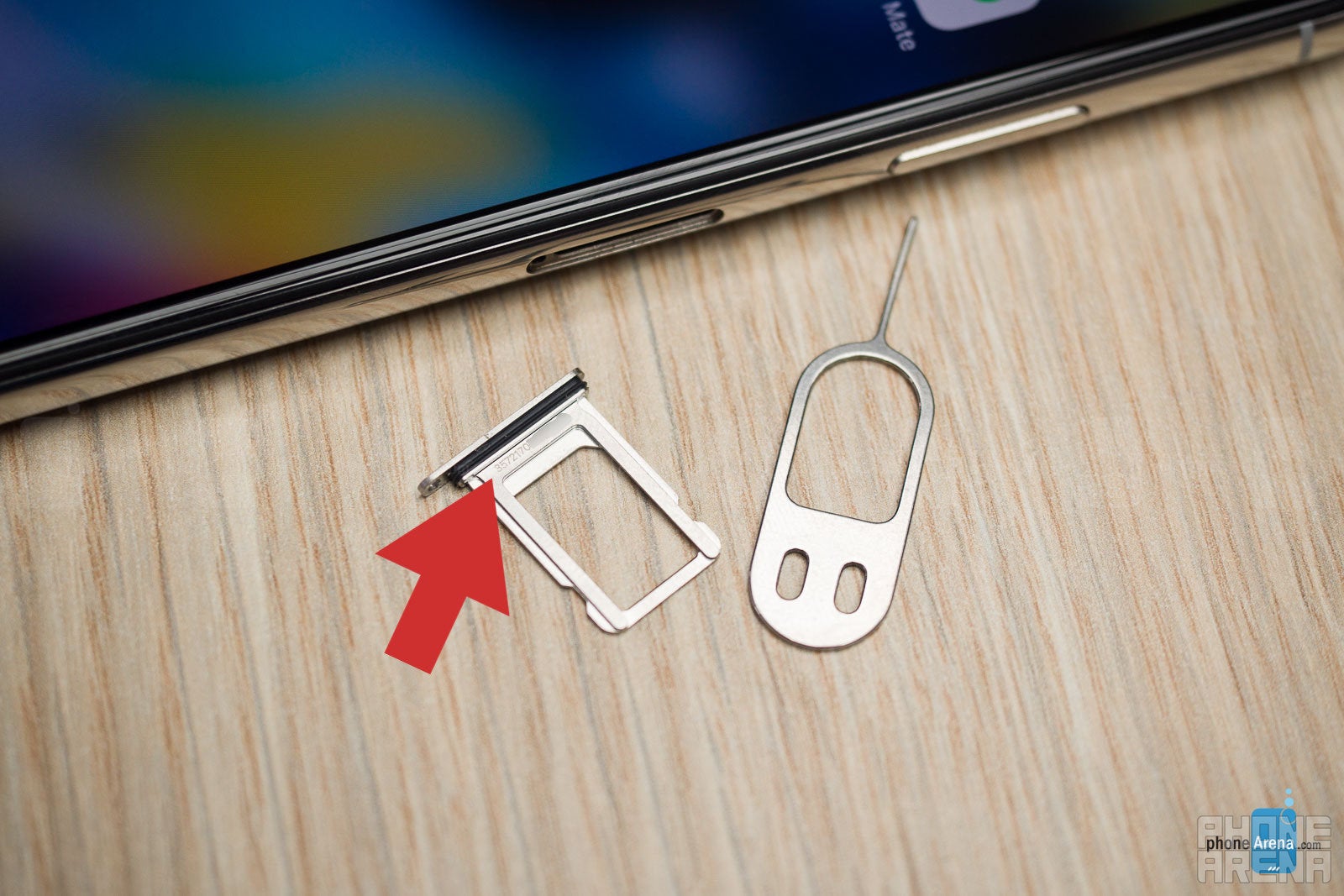 (Image credit - PhoneArena) Finding the IMEI number on a SIM card tray
However, even though you can rarely find a phone with engraved IMEI on its back, phone manufacturers must still display the IMEI numbers of their mobile phones somewhere. This is why many manufacturers now choose to engrave their phone's IMEI numbers on the SIM tray holder. If a SIM card ejector tool is not available to open the tray,
a small paper clip will also do the trick
.
Option #5: Find the retail box your phone came in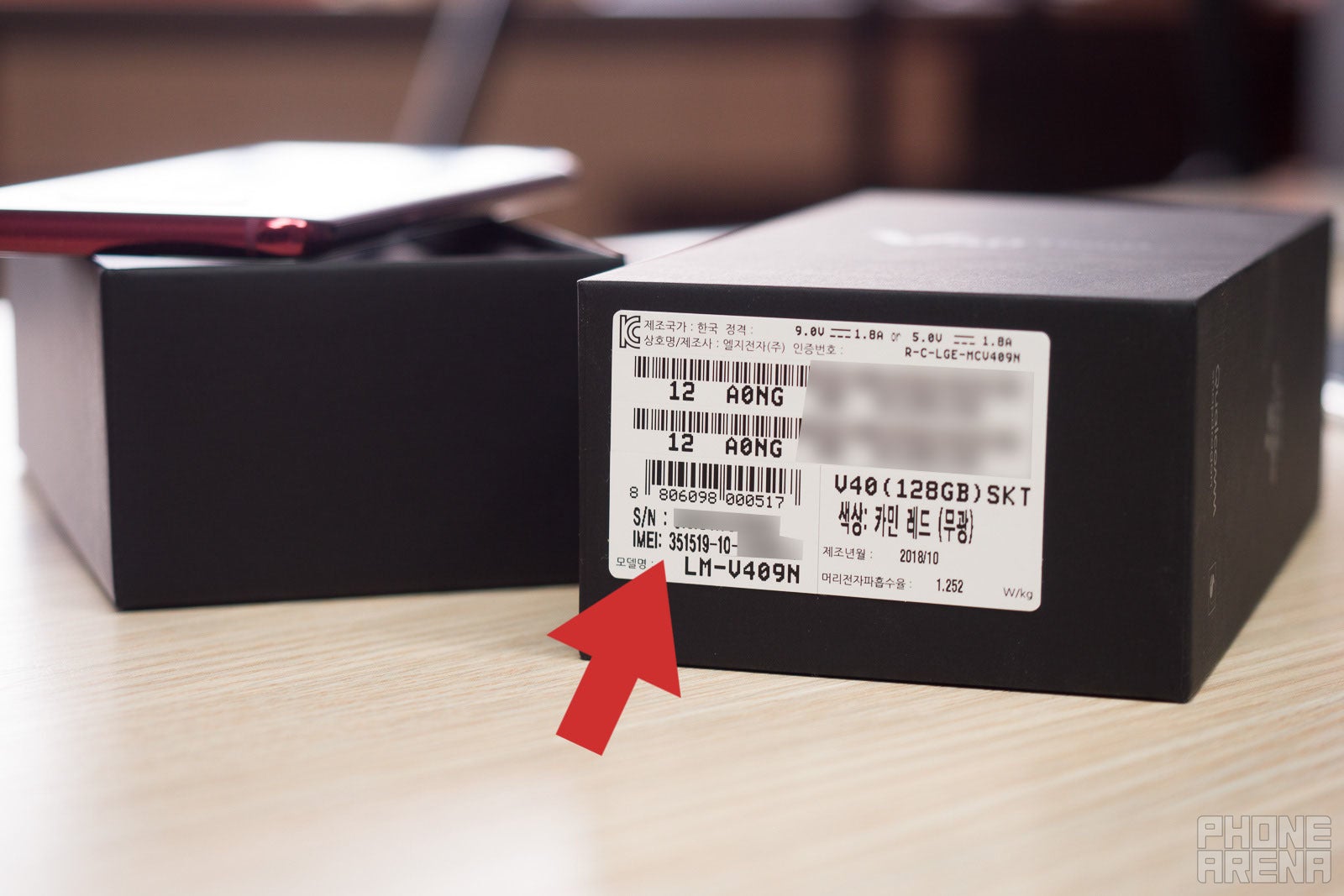 (Image credit - PhoneArena) Checking the IMEI number on a phone's retail box
Another way to obtain your phone's IMEI number is by checking the labels on its retail box. Checking the original packaging may be the only option available to find the IMEI number of your Android phone or iPhone if the device has been lost.
Option #6: If your smartphone has a removable battery?

Back in the old days, when phones came with removable batteries, manufacturers like Samsung engraved the IMEI numbers inside the battery slot of the phone. So, if you are rocking an older android smartphone like a Samsung Galaxy Note 4, you can just pop-out the battery and search for the IMEI.
Option #7: Find your IMEI in iCloud
(Image credit - PhoneArena) Using iCloud to find a phone's IMEI number
This method works only if you are an iPhone and/or iPad user. Firstly, navigate to
appleid.apple.com
and enter your Apple ID username and password to sign in. After logging in, you will see a list of your Apple devices. Then all you need to do is to just tap the device you want to retrieve the IMEI number for.
Option #8: Find your IMEI from another iOS device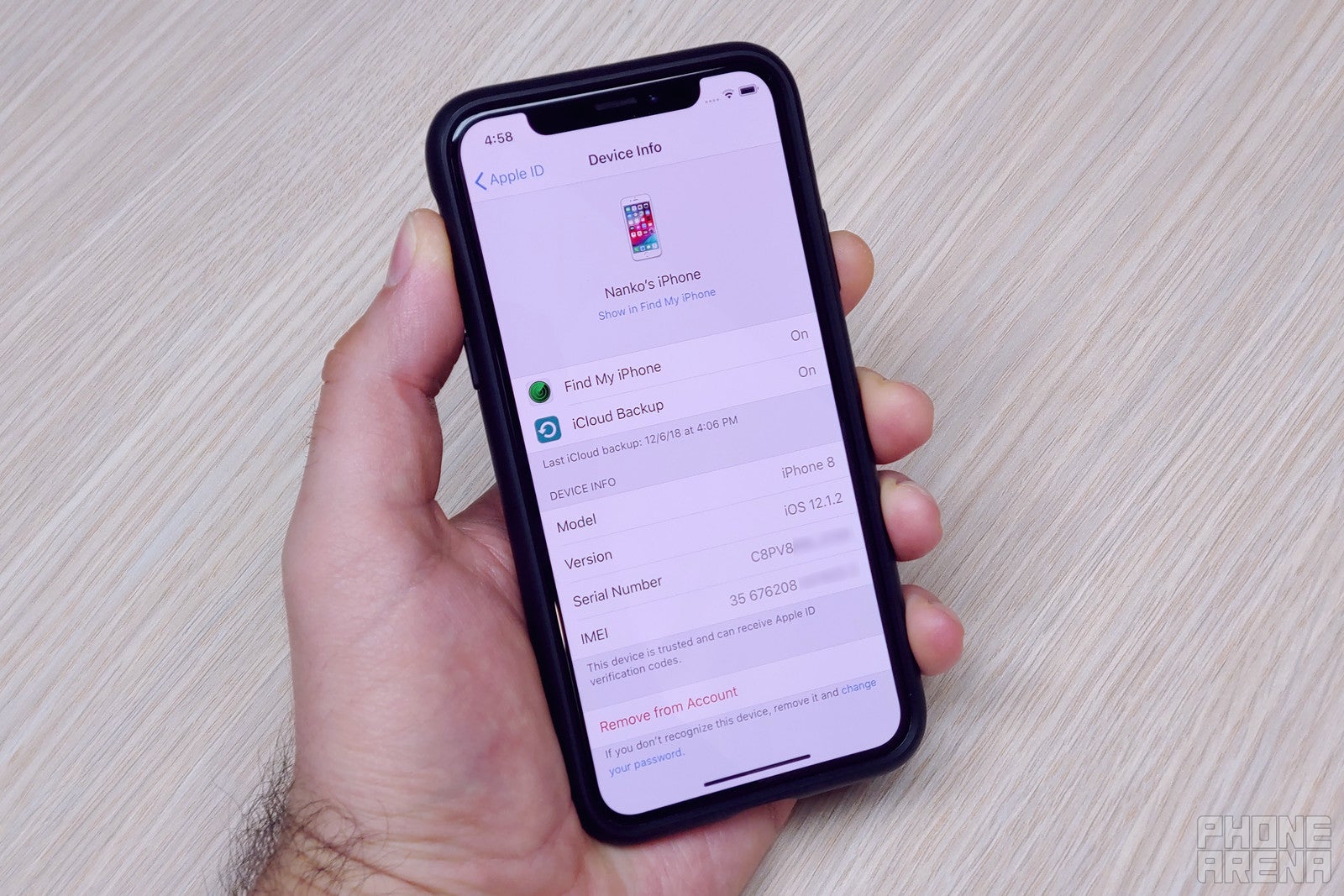 (Image credit - PhoneArena) Using another iPhone to find an iPhone's IMEI number
Another way to obtain the IMEI number of an iOS device is by using another logged-in to your Apple account iOS device. To do that, simply go to Settings and tap on your name located at the top. This will open your Apple ID page. After that, scroll down to view a list of your other devices and choose the one whose IMEI you want to view.
How to check if an IMEI number is valid

It is critical to always check if an IMEI number is valid before purchasing a used smartphone. This way, you can be certain that the phone you are going to buy is original and not lost or stolen. To check the IMEI number, you can call your carrier and ask it to perform a check or use one of the many online IMEI checkers.

To check an IMEI, go to an online checker site like IMEI Pro, enter the 15-digit IMEI number of the device you want to check, and confirm that you are not a robot. After that, the site will give you some general details about the phone, like its model number and manufacturer, and tell you if it has been reported as lost or stolen. Some IMEI checkers can also tell you if the device has been blacklisted.
Recommended Stories