HTC likely to launch Snapdragon 835 powered flagship in 2017
9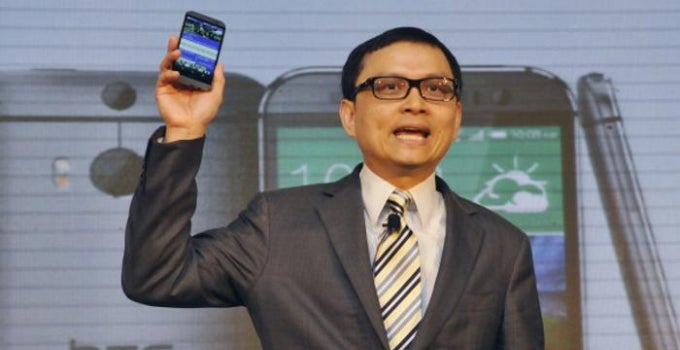 HTC's Chialin Chang
HTC announced its new
U Ultra
flagship smartphone at CES earlier this month – a premium, high-gloss device with a 2K display, a secondary ticker screen, and a 16 MP front-facing shooter. However, being presented as a flagship, and powered by last year's Snapdragon 821, the U Ultra made many HTC fans concerned about the company's 2017 lineup.
In a interview with Tbreak, president of HTC's smartphones and connected devices division Chialin Chang aims to lay these concerns to rest, as he revealed that the Taiwanese company has another premium offering in the pipeline – one that will be powered by the latest and greatest mobile CPU on the market.
Here is what Chang had to say when asked whether the U Ultra would be HTC's only flagship smartphone in 2017:
Every time there is a brand new CPU with power that we can leverage, we're always at the forefront doing that. Some people are talking about the timing [of our release] but timing was determined 9 months ago. This is the best CPU out there. When the next flagship CPU comes, HTC will be one of the very first tier doing that.
Judging by Chang's comment, it seems that HTC had been working on the Ultra for some time and was determined to get it out into the market before the next high-end processor comes out.
He continues:
When we will look back, it will be clear why HTC introduced [these new phones.] We want to have a couple of months of leadership before the next flagship CPU comes. But that will be in another period of time- not at MWC. Not for us or any other player. I can tell you that for sure. When the new CPU comes, HTC will have another flagship.
Although Chang doesn't name the
Snapdragon 835
explicitly, it is evident that he is referring to that chip, as it is the upcoming top-end processor that will be powering Android flagships in 2017.
Thinking of release time frame for HTC's next flagship is redundant at this point – it is simply too early. However, knowing that all
initial Snapdragon 835 shipments have been reserved by Samsung
for the Galaxy S8, we can make a simple, educated guess and tell you that HTC's next premium device won't be launching before the S8, or immediately after it's release. This means May or June at the very earliest, which is still highly unlikely, in our opinion.