HTC shares drop amid announcement of new CFO and Samsung Galaxy S III intro date
14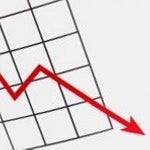 HTC shares
dropped over 6% on the Taiwan Stock Exchange
after the company replaced its CFO, and on concerns that Samsung is about to introduce the sequel to its wildly popular Samsung Galaxy S II smartphone. HTC's new CFO is
Chia-Lin Chan, a former partner with Goldman Sachs in Taiwan who also was an engineer for Motorola. Chan replaces
Winston Yung who was given a new position in corporate development.

According to at least one analyst, changing a CFO is a bad sign for a company. Tom Tang, a VP at Masterlink Investment Advisory in Taipei said, "
When a company changes its CFO, it often indicates that the company's operations or financials have reached a bottleneck
." HTC did not give any reason for the change in CFO, but the company has started to experience a slow down after a rapid rise. In the 14 months leading to April 211, the tech firm's shares tripled while sales quadrupled in 18 months. At one time one of the top contract manufacturers for smartphone firms, HTC stopped building phones for others and
started concentrating on becoming a major name in handset manufacturing
itself.
Q1 profit dropped a stunning 70% to the equivalent of $152 million
. To turn things around, the company has
launched a new HTC One series of phones
with the high-end HTC One X equipped with a quad-core Tegra 3 processor under the hood of its international version. The model being launched via AT&T in the U.S.
will feature a Qualcomm Snapdragon S4 processor
as will
the HTC One S. The
latter is expected to launch on April 25th
through T-Mobile.
Besides the CFO switch,
Samsung's invitations for a Samsung Mobile Unboxed event on May 3rd
is asking invitees to "Come and meet the next Galaxy". This appears to be the big news that everyone has been waiting for,
the introduction of the Samsung Galaxy S III
. This is the sequel to the phone that many consider the best Android handset ever made.
The rumored specs for the new device
include a quad-core Exynos processor, a 4.65 inch display expected to be the
first Super AMOLED panel ever to use the RGB striping system
(instead of the pentile display), and perhaps as much as 2GB in RAM. This phone will be a major challenger to the HTC One series and is another reason for the decline in the stock. Over 40 million Samsung Galaxy smartphones have been sold since the OG model launched in June 2010. The Samsung Galaxy S II s a major reason why the Korean manufacturer is
expecting a record $5 billion Q1 operating profit
.
source:
Reuters