Foxconn reportedly begins global shipment of the iPhone 7 and 7 Plus
40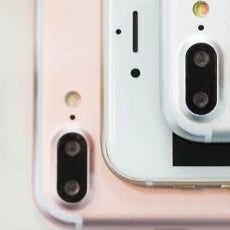 The wait for Apple's next-generation iPhone
is almost over
. On Wednesday, the company is expected to announce a slew of new products, with the purported
iPhone 7 duo
being chief among them. Over the past 24 hours or so, we've seen quite a bit of new info, including the suggestion that the new devices will be able to
shoot 4K video at a whopping 60 fps
. As
Cook
,
Schiller
et al prep their lines for the upcoming keynote, reports out of China indicate that manufacturer Foxconn has begun the process of shipping the devices worldwide.
According to
ITHome
, some 370,000 units have made their way out Zhengzhou en route to a number of anticipated launch countries. Apparently, the devices are headed over to the United Kingdom, The Netherlands, Italy and the United States, among other places. If history is anything to go by,
iPhone 7
sales should comfortably exceed 10 million
during the opening weekend
, so this initial batch of 370k — said to weigh in at some 200 tons — is comparative chickenfeed.
Are you looking forward to the iPhone 7 and 7 Plus? Let us know if you'll be picking up either device by dropping a comment below.