Ming-Chi Kuo: iPhone 7 won't have many 'attractive selling points'
99+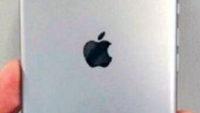 KGI Securities analyst Ming-Chi Kuo tends to be the go-to guy on the topic of future Apple products. Though Cupertino is expected to drop its next smartphone, known unofficially as the
'iPhone 7'
, in September, Kuo doesn't foresee it being a game-changer. In a new research note, he suggests that iPhone shipments for 2016 are poised to drop significantly, thanks largely to poor sales of the
iPhone SE
and the iPhone 7's perceived lack of
'attractive selling points'.
Traditionally, the
's'
iPhone cycle has been followed by an overhauled model a year later. Given that we're at the 's' stage with the
iPhone 6s
and
6s Plus
, the design of the next-gen iPhone is expected to adopt a
largely glass composition
-- apparently similar to the profile of the
iPhone 4
/
4s
. But Kuo doesn't believe this will be enough to reel in consumers in their droves, and instead, he anticipates a significant decline in iPhone sales for this year in total.
As a best case scenario, Kuo suggests that Apple will ship 205 million devices, which is a fall of almost 12 percent year-on-year. Worst case, he anticipates shipments of 190 million, which would constitute an 18 percent drop and would be even lower than the 193 million shipped in 2014. Either way, out of the top five smartphone brands, Apple would be the only firm to see year-on-year decline in shipments for 2016.

Apple recently dropped the iPhone SE, a powerful device with a similar appearance to 2013's
iPhone 5s
. Though critically acclaimed, the handset is only expected to muster 18 million shipments this year, or around one-tenth of total iPhones shipped through the entirety of 2016.
The reason why Kuo is held in such high regard for his Apple coverage is his strong track record. With almost half a year until the anticipated announcement of the next iPhone and plenty of time before the year's end, the Mac maker could still yet defy Kuo's rather damning predictions.
Needless to say, things aren't looking good, and judging by the table above, Apple's position alongside Samsung as the smartphone market's Big Two could soon be under major threat.
Thoughts?