For the third time, Clove sells out inventory of the Nokia Lumia 920 before it arrives at the store
99+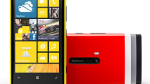 Is the
Nokia Lumia 920
going to do for
Windows Phone 8
what the
Motorola DROID
did for Android? Back on November 5th, 2009, Verizon launched the Motorola DROID and the first smartphone to be powered by Android 2.0 quickly changed history. Named the
Time Magazine Gadget of the Year
for 2009 even though it had been in the market less than 2 months, demand for the DROID kickstarted the Android platform which soon grew to be the largest mobile OS in the world. It is hard to believe, but by May 2010, 6 months after the DROID had been released,
iOS had 40% of the global smartphone market while Android owned 26%
. Things sure are a lot different today. The
latest data for the U.S. alone showed that for the three months ended in November, 53.7% of the smartphone market in the country belonged to Android
while 35% was claimed by iOS.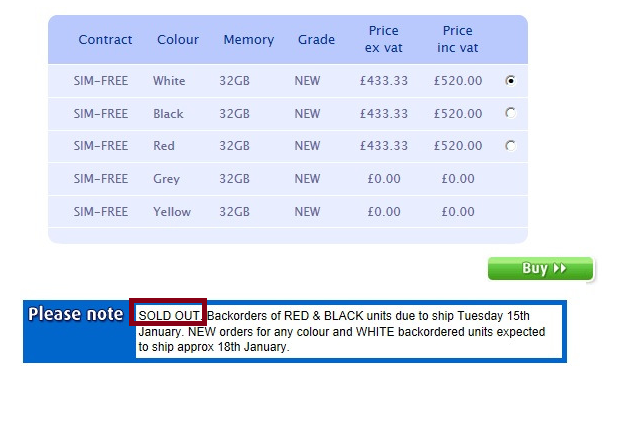 The Nokia Lumia 920 was sold out at Clove before inventory arrived
Microsoft was hoping that one of the Windows Phone 8 handsets that it launched late last year could replicate the success of the Motorola DROID. With
BlackBerry 10 set to be introduced before the end of this month
, Microsoft has a lot at stake right here and right now. The good news is that the Nokia Lumia 920 is beginning to take off globally. In China,
the Nokia Store in Shanghai was twice surrounded by long lines of customers looking to buy the Nokia Lumia 920
. The second time, the yellow variant of the phone sold out in 20 minutes.
Another example of the strong demand for Nokia's flagship Windows Phone 8 device comes from U.K. retailer Clove. For the third time, the device sold out from
pre-orders placed with Clove
even before the phones were received at the store. The shipment will now be sent out next week. According to Clove's website,
backordered red and black models
of the Nokia Lumia 920 will ship this coming Tuesday. New orders and backorders placed for the white variant will ship next Friday.
In the U.S., billionaire Mark Cuban gave a great endorsement of the Nokia Lumia line by saying
that it crushed the Apple iPhone 5
which is why he switched. Actually, while Cuban didn't mention the Nokia Lumia 920 specifically, we're pretty sure that it was the model he had, After all, when you are that wealthy, you typically buy yourself the top of the line for everything.
Maybe a phenomena like Androidmania comes only once in a lifetime, or just maybe the demand for the Nokia Lumia 920 starts to spread through out the Windows Phone 8 ecosystem. Regardless of how this all plays out, the Nokia Lumia 920 certainly has proven itself to be worthy of being a
flagship
smartphone.
source:
CloveUK
,
NokiaPoweruser
via
WMPoweruser