Samsung owns U.S. handset market with 26.9% market share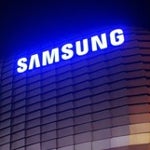 Samsung
remains on top of the U.S. handset market with a 26.9% average market share for the three months ended in November. That was up from the 25.7% slice of the U.S. handset pie that Samsung owned at the end of August. Apple and LG switched places from the August report as Apple moved into second with an 18.5% share and the Cupertino based firm accounted for the largest growth since August, a gain of 1.4 percentage points from the 17.1% share it held then. LG dropped back to third, losing .7% to 17.5% of the market. Motorola and HTC round out the top five.
Android
remained the top platform for smartphone users with a 53.7% average share for the three months ended November. Android increased its lead over iOS. While the latter gained .7% since August to 35%, Android picked up 1.1% in the same time period. Even with a loss of 1% over the three months, BlackBerry was next with 7.3% market share. Windows Phone (3%) and Symbian (.5%) were fourth and fifth respectively.
So what are we using our smartphones for? Sending text messages rose .3% to 75.9% to remain the feature that most people have used on their smartphone. The biggest gain came from those using social networks which rose .9% to 39.2%. Right behind was the .8% gain to 54.2% for the smartphone owners using downloaded apps. The largest decline, .3%, was for those playing games. 33.7% of smartphone users play games on their phones, down from 34% for the three months ended in August.
Smartphones now make up 53% of the handsets used my mobile phone users in the U.S. That is a gain of 6% from August and represents 123.3 million Americans that use a smartphone.
source:
comScore
via
TUAW