DNC warns candidates, members and campaign workers not to use Huawei or ZTE devices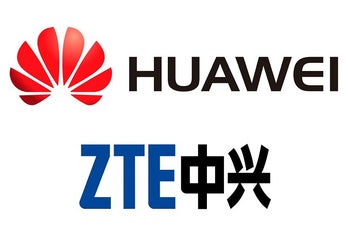 ZTE and Huawei phones are no longer sold on U.S. military bases
, and now the Democratic National Committee (DNC) is warning candidates, and those working for the party and on campaigns, not to use any mobile device made by the pair. The DNC's chief security officer, Bob Lord, wrote a memo to DNC members yesterday telling them not to purchase or use a ZTE or Huawei phone even if it is free or low priced. The warning covers both work and personal phones.
Back in February, top security officials from the alphabet soup that makes up U.S. defense agencies warned the Senate Intelligence Committee about the risks posed by Chinese smartphone manufacturers. The committee heard from FBI Director Christopher Wray who said that the G-men were "deeply concerned" about these companies' ties to the Chinese government. At the time, both Huawei and ZTE denied the allegations.
"It's very important that party and campaign workers not use ZTE or Huawei devices, even if the price is low or free."-Memo written by Bob Lord, chief security officer, DNC
According to CNN, the recent warning came about after an organization related to the Democrats was planning on purchasing ZTE phones for its staff. ZTE is the fourth largest smartphone vendor in the U.S., and
Huawei surpassed Apple in Q2 phone shipments
to become the world's second largest smartphone manufacturer.