Pentagon: No Huawei or ZTE devices will be sold on U.S. military bases
16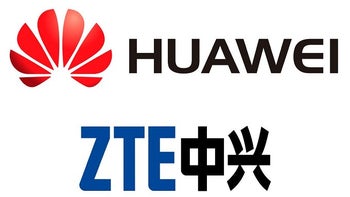 The U.S. government is convinced that Huawei and ZTE have ties to the Chinese government, and
through their devices the pair spy on American consumers and corporations
. Of course, it didn't look good for ZTE that after being caught selling goods and services to Iran and North Korea, the company lied about complying with Commerce Department penalties. Now,
ZTE is banned from receiving U.S. exports until March 2025
. And last week, we told you that
Huawei is under investigation for violating U.S. sanctions against Iran
.
With both companies practically considered enemies of the state (but oh that
Huawei P20 Pro
!), the Pentagon has issued orders. Huawei and ZTE devices cannot be sold on U.S. military bases worldwide for fear that they could be threats to national security (insert
Samsung Galaxy Note 7
joke here). Huawei is the third largest smartphone manufacturer globally after Samsung and Apple, but has a rather puny U.S. presence. ZTE, on the other hand, is the fourth largest stateside phone seller and accounts for 9.5% of handsets shipped in the U.S.
Pentagon spokesman Army Maj. Dave Eastburn said that the military can't prevent members from buying a Huawei or ZTE phone elsewhere and using it as their personal smartphone. But he said that military personnel "should be mindful of the security risks posed by the use" of these devices. Major Eastburn did say that the Pentagon is looking at the possibility of a military-wide ban on the purchase and use of Huawei and ZTE handsets by those serving the country. The Pentagon is concerned that the Chinese government will be able to track the location of U.S. soldiers using Huawei and ZTE phones.
Huawei denies that its devices are used in espionage, and says that it is an employee owned company that has never been asked to spy on or sabotage another country. So far, ZTE has not issued a comment. Last year, 2,400 Huawei and ZTE handsets were sold by stores that focus on soldiers and sailors, on or near military bases in the U.S. and overseas.
source:
WSJ
Recommended Stories