Verizon follows AT&T's move, drops plans to sell the Huawei Mate 10 Pro
8
Wireless network provider Verizon is not going to sell the upcoming
Huawei Mate 10 Pro
. This unexpected decision has to do with the U.S. government, according to people familiar with the matter.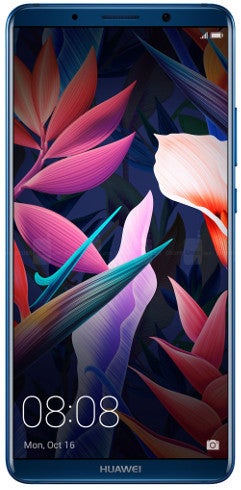 The Huawei Mate 10 Pro
Earlier this month, AT&T abandoned plans to offer the
Huawei Mate 10 Pro
to subscribers after members of the congress, with the help of federal regulators, stood against it. Verizon has been going through the same thing, after dropping plans to sell the Chinese flagship to the U.S. audience. That means only channel left for Huawei to distribute its newest device is going to be through online retailers, such as Amazon and eBay.
This move is just a part of series of events, following the resurfacing worries about the possibility of China spying on the U.S. through mobile devices. "
Your phone is the ultimate Trojan horse,
" said Roger Entner, an analyst with Recon Analytics LLC. "
If someone has control of your phone, they can do a lot with it. In a nightmare scenario, they can turn on the microphone or the camera and, -- if you working for a defense contractor or chipmaker -- they can obtain sensitive info
".