Compact smartphones with the best cameras
44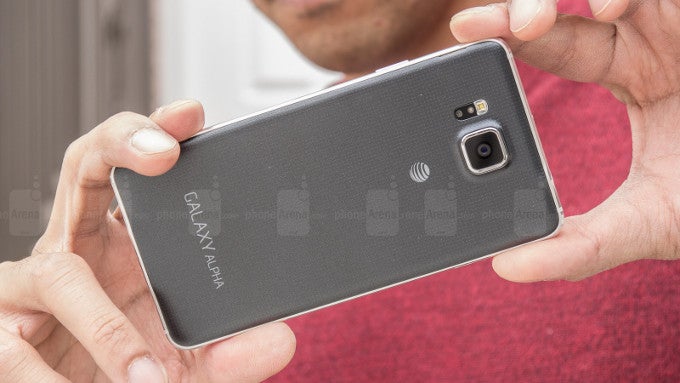 In the past few years, smartphone ODMs have made significant strides in the field of mobile photography. Sure, one could argue that a handset's camera is still
not up to par with professional cameras
, but surely that is understandable when we take the physical size and limitations that a smartphone has to work with (though, you can sometimes hear the oddball news of a pro photographer who has left the DSLR at home and is working
solely with their iPhone
). However, it is a non-arguable fact that upper tier phones have been able to deliver a
very competent imagery
for consumer standards, and, in recent months, we've seen some midrangers with great snappers, too.
Now, aside from the cameras getting better, contemporary smartphones have the tendency to also sport a larger screen, ergo – have bigger bodies. There are, however, still users out there who just like a small, easily pocketable, and easily held handset, but it should come as no surprise that those users would love to get all the benefits of a good snapper.
There are a few handsets out there that can fit in one's pocket without causing too much discomfort, and snap adequate pictures when needed. We've listed the 5 of the best ones that we've reviewed and judged by ourselves, and we are sure that 2015 will bring us some more interesting representatives for this category.
And to define "compact", we've set our limits to 5.5" length and 2.8" width (just slightly longer and wider than the
iPhone 6
), while we were a bit liberal with thickness, as the design of a phone's back, corners, and overall material could still make a thick handset feel comfy.

Sony's co-flagship – the Z3 Compact is almost an
Xperia Z3
in smaller form – in fact, the mini flagship is just 1 GB of RAM short from sporting the exact same hardware as its bigger sibling. So, naturally, it has also received the 20.7 MP sensor for its main snapper. Now, while images taken with the Xperia Z3 Compact are good, they tend to suffer from being a bit cold, and appear a bit too soft as soon as the lighting turns to being less-than-favorable. Additionally, Z3 handsets have suffered from a
pink spot issue
, which appears in certain conditions and adds a pink-ish vignette effect to snaps.
However, bottom line is, if you want a compact smartphone with IP 67 waterproof and dustproof certification – the Xperia Z3 Compact is your go-to device. As we said, the pictures it takes are good, so the snapper's drawbacks can be outweighed by the device's ruggedness, if you need it.

Samsung's first foray into the whole "premium materials and design" ideology, which we've since seen grow with the
Galaxy Note 4
,
Galaxy Note Edge
,
Galaxy A3
,
A5
,
A7
, and, of course, the newest
Galaxy S6
and
S6 edge
. The Galaxy Alpha is a compact handset with a 4.7" screen, a metal frame, clicky buttons, very clean looks and, we have to say, it managed to hit that "premium feel" to the hand.
Now, as far as the camera is concerned, the Alpha can capture some really amazing shots, given it has lighting and stability. Indeed, the 12 MP snapper doesn't do so well with shaky hands, as it loses focus and blurs details easily, and night shots are definitely not its thing as well. However, if you want your handset to be almost as narrow as the
iPhone 5
(2.58" on the Alpha, 2.31" on the iPhone 5) and look classy, you'd probably be able to easily live with the camera's drawbacks.

China-based up-and-comer Xiaomi truly offered a great flagship in the face of the Mi 4. While the handset doesn't aim at excelling in one field or another, it aims to do everything well enough to be considered a great all-rounder – from beautiful design, to crisp and simple UI, to good performance. Its camera follows the same philosophy, as it is generally good. Image colors are honest and fine details do get captured. However, blurring is often an issue and some of the aforementioned details could end up looking a bit too soft when compared to other competitors' from the flagship class results.
The Mi 4 sports a 5" screen, but a beautiful 72.20% screen-to-body ratio, landing its dimensions at 5.48 x 2.70 x 0.35 inches (139.2 x 68.5 x 8.9 mm). It's not a handset that you would call "mini" and its near the edge of not being "compact" – you shouldn't have an issue with carrying it around in your pocket, yet you'd feel it jabbing against your leg as you tie your shoelaces. An acceptable compromise, we'd say, if you are searching for a stylish-looking handset with an adequate snapper.

The LG G2 is walking the same line as the Xiaomi Mi 4 – being almost small enough to comfortably carry around, yet definitely felt in the pocket if we need to sit, bend, or crouch. Still, the phone's impressive 76.28% screen-to-body ratio and pleasantly curved back will make it hard for you to believe that you are holding a 5.2" screen-equipped smartphone in your hand.
As far as pictures go, we were very impressed with the LG G2's photos back when we reviewed them first. Looking at them by today's standards, one would have to nitpick to call them anything short of "great for a smartphone". Well, sometimes they do look a little softer than they should and color reproduction could appear washed out in certain conditions, but that's really it. Otherwise, the G2's snapper still holds a very high standard and if you don't mind the fact that the device will not be a performer (compared to the latest and greatest in tech), we'd say that grabbing it from a retailer right now is a bargain.

Apple did (finally?) increase the screen size of its iconic handset to fit better with contemporary standards, but it still didn't want to go overboard and disappoint the fans that have stuch with the iPhone for its easily manageable size. So, the company released the 5.5" screen
6 Plus
to cater to heavy smartphone users and the 4.7" screen iPhone 6 to keep its casual customers happy. The latter is, indeed, very pleasant to hold and carry around, albeit a bit slippery, as it sports a slim profile and pleasantly rounded edges.
Now, the iPhone 6's camera is, as you might expect, the best camera Apple has put on a smartphone to date (actually, it's second to the iPhone 6 Plus, but not by a huge margin). While some may cuss at its yellowish hue, there's no denying that the snapper is fast and manages to capture details with ease. If you are looking for a compact handset with a great snapper, Apple's offering should definitely be on your radar and probably among your first choices, so long as the steeper price is not an issue, and you don't
mind the operating system
and the fact that the phone's battery doesn't fare well under heavy usage (it makes up for that with some outstanding standby times, so casual users should fear not).