Xperia Z3 and Z3 Compact users report a pink blotch issue with the camera
40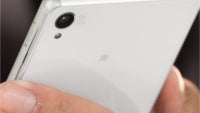 Some users have reported an issue with their brand-new
Xperia Z3
or
Xperia Z3 Compact
cameras having a big pink-ish blob in the middle, most often when they try to take a picture indoors. The problem is being discussed on Sony's official boards, as well as on Reddit and XDA Developers' forums.
The spot is most visible when shooting a predominantly white, gray, or brown area, and varies in intensity from user to user. Some have reported that they do not experience such an issue and, indeed, as we tried to reproduce the problem with out own Xperia Z3, we were unable to get such an unpleasant result. So if your Z3 or Z3 Compact places a pink spot in your images when taking pictures indoors – be sure to contact your local Sony support, or the retailer you got the phone from.
This is not really the kind of... spot Sony wants on its flagship line's reputation – especially since the 20.7 MP snapper and the proprietary camera app are one of the Xperia's main selling points. With its Mobile Communications segment
currently struggling
, the flagships are precisely what Sony intends to rely on, as it has
made plans
to pull its mid-range devices off the market and try to market its premium phones to a wider audience.
Do you own an Xperia Z3 or Z3 Compact? Does its camera show any defects?