Galaxy Note 4 dominates our blind camera comparison, beats a Canon DSLR and the iPhone 6 Plus
99+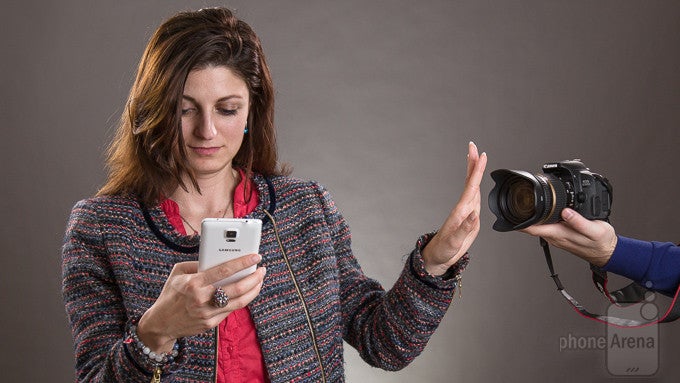 So, which one's better at taking photos – a modern DSLR camera, an
iPhone 6 Plus
, or a
Samsung Galaxy Note 4
? That's the question we wanted to answer with our recent blind camera comparison, and you might be surprised by the results we're about to share. Long story short, votes are greatly in favor of Samsung's phablet. The Galaxy Note 4 took first place in five out of six scenes, thus solidifying its name as one of the best cameraphones in existence. As for the camera we threw in the race, a Canon EOS 650D, it lagged quite a bit behind the Note 4 and Apple's finest.
Now, you're probably wondering how a quality DSLR lost to a couple of smartphone cameras. The answer, in our opinion, has a lot to do with what people perceive as a good-looking image. The iPhone, for example, usually produces colors that are warmer than they actually look – colors are somewhat inaccurate, but very eye-pleasing. In the meantime, the Galaxy Note 4 adds a hint of sharpness to its images, thus making details more pronounced. As for the DSLR camera, we had it set to automatic settings while shooting. Its RAW images were exported as JPEG by adding as little processing as possible, which produced faithful, yet not-so-catchy photos.
So at the end of the day, is the Samsung Galaxy Note 4 a better camera than a DSLR? Well, that depends on your priorities and on how you look at these two devices. The latter's RAW images look soft and uninspiring as they are, but can be made to look as good, if not better than the Note's – all it takes is a few minutes of simple editing. The Galaxy Note 4, on the other hand, as well as the iPhone 6 Plus, take care of all the post-processing for you – you get a pleasing picture with as little effort as possible. And we don't even have to mention that they fit in a pocket, unlike a DSLR.
Are you surprised by the results from our blind camera comparison? Or were you expecting to see a smartphone collecting more votes than a DSLR? Let us know in the comments!
Scene 1 - indoors

Side-by-side preview
Scene 2 - outdoors

Side-by-side preview
Scene 3 - close-up

Side-by-side preview
Scene 4 - outdoors

Side-by-side preview
Scene 5 - outdoors

Side-by-side preview
Scene 6 - night

Side-by-side preview
Recommended Stories