CES 2017: What to expect from Samsung, LG, Sony, Asus, and other top tech brands
11

Article last updated on January 3, 2017
Are you ready for the big show, folks? The annual Cute Emoji Symposium is only days away from now, and we've already reserved our front-row seats to witness the event. Will the long-requested sloth, zebra, and earthworm emojis finally be made official? Ah, the suspense!
We're just kidding, of course. CES is what we're actually thrilled about – the Consumer Electronics Show that's about to take place in Las Vegas, Nevada. It is
the
event to follow for all the latest news and announcements from the tech world. Hundreds of major and emerging brands will be present on the show floor, and visitors will have the opportunity to be among the first to test their latest products. We'll be among them.
But what exactly is there to expect? Well, that's what this post is all about!
Samsung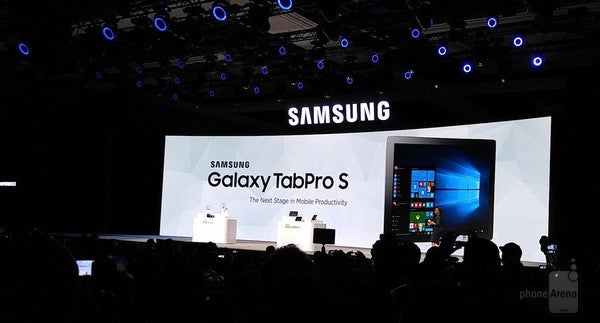 Samsung at CES 2016
Samsung's last CES press event brought us the Windows-based Galaxy TabPro S and premium designer variants of the Gear S2 smartwatch, as well as new TVs and home appliances, but nothing in terms of smartphones. We are not sure if things at CES 2017 will be any different, but there's a slight chance to see the 2017-edition models of the Galaxy A mid-range series. We have an article dedicated to those, so click below to learn what the Galaxy A-series of 2017 are expected to bring.
UPDATE:
Rumors suggest that two new Windows 10 tablets will be announced at Samsung's CES event. Also, the company is likely to announce a variety of new audio products. Portable speakers and wireless earphones could be on the list.
LG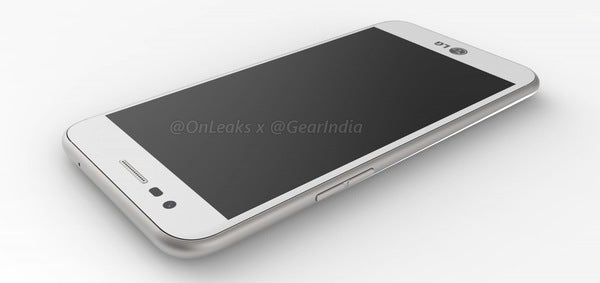 This could be a new LG phone headed to CES 2017
At CES 2016, LG announced a couple of Android phones – the entry-level LG K7 and the mid-range LG K10. Leaks suggest that at least one more mid-range phone is coming from LG, and CES 2017 seems like a good time for it to be announced. The phone in question is referred to as the
LG V5 or LG LV1/LV5
, but the official name of the device is to be confirmed. In case you're wondering, there's no evidence suggesting that an LG G6 flagship is to be announced at CES. We've heard nothing of a possible LG G Flex 3 either.
UPDATE:
LG has already announced a range of new products that will be showcased at CES. Among them is a palette of K-series phones, as well as the LG Stylus 3, equipped with a stylus for writing and sketching. In addition, there's an awesome-looking
levitating
speaker! Yes, a speaker literally floats in mid-air over a base station, spreading audio in all directions. On top of that, we're expecting to see a competitor to Google Home and Amazon Echo – an LG-made voice-guided assistant for your home.
Sony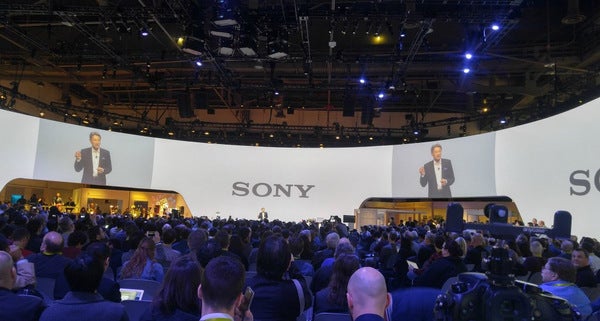 Sony at CES 2016
Sony's press event at CES 2016 was all about audio, video, and the PlayStation 4. Nothing related to mobile was shown on stage or at the company's booth. And there's near-zero likeliness for Sony to announce a new flagship since the
Xperia XZ
was shown less than 4 months ago. Yet at CES 2017, we could learn more about Sony's recent teaming with Samsung, Google, HTC, and other tech companies, which together formed the GVRA – an alliance for the advancement of virtual reality.
Qualcomm
At its CES media event, Qualcomm will unveil its latest products and technologies, and the new Snapdragon 835 will be among them. This is a new and powerful chip expected to drive a great deal of 2017's high-end phones, including the global version of the Samsung Galaxy S8. On top of being faster than the Snapdragon 820/821 in terms of CPU and GPU output, the Snapdragon 835 is hinted to bring improved camera performance, enhanced security, VR/Daydream compatibility, and rapid battery charging.
HTC
Traditionally, HTC launches a new flagship once a year, and it has been only 8 months since HTC's flagship phone, the
HTC 10
, was announced. Therefore, we doubt that any HTC-branded high-end phones will be present at CES. We could see advancement in VR, however – a refreshed HTC Vive, perhaps.
Huawei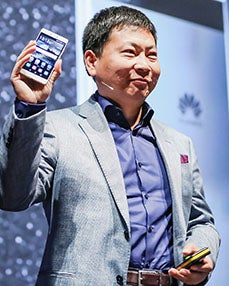 Huawei CEO Richard Yu will speak at CES 2017
We know that Huawei CEO Richard Yu will deliver a keynote at CES on January 5, and that's a good enough reason to believe that new hardware is coming. It may not be a phablet, however, as the
Mate 9
was announced just weeks ago. There's a chance of seeing a US-bound version of it, though, and a successor to the
Huawei P9
isn't out of the question either. Furthermore, the Huawei Watch is due for an update, but we've had no rumors suggesting that a new Huawei smartwatch is coming.
In any case, we'll be at the event, so whatever Mr Yu has to announce, we'll cover it.
Honor
That Honor – a sub-brand of Huawei – is planning to bring more devices to the US is no secret, so the CES tribune is where we could see them first. This could be the mysterious concept phone we've been hearing about – the Honor Magic, with its edge-to-edge display – or something more down to earth, such as the recently announced Honor Enjoy 6s.
UPDATE:
As the young company confirmed, a phone of "epic" proportions will be announced at CES. Not much is known about it at this time, but judging by the teaser below, the handset will boast a dual camera at the back.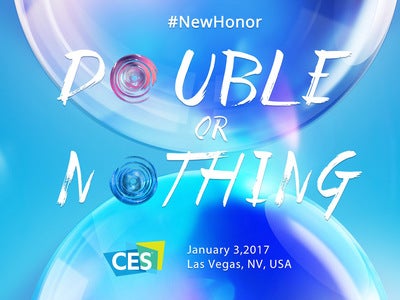 Teaser suggests a dual-camera phone by Honor is coming
ZTE
ZTE is ready to rock the CES floor on January 4, and a dual-camera phone is what seems to be coming. Known as the Blade V8, it was leaked only days ago in images exposing all its sides. Overall, the handset is shaping up as a mid-range model, presumably to be sold at a tempting price.
Asus
Asus is no stranger to announcing tons of new devices during a single presentation – laptops, tablets, phones, you name it. That's why we're pretty sure that its Zennovation event on January 4 will be worth following. One of the phones likely to make an appearance is the Asus ZenFone 3 Zoom, which recently leaked in photos, along with a bunch of specs. Its highlight – a dual camera setup inspired by the iPhone 7 Plus. In other words, the phone is expected to have a regular camera along with a secondary zoom camera that brings subjects closer without sacrificing image quality.
UPDATE:
We just learned about the Asus ZenFone AR, which is to become the first device that is both Google Tango and Google Daydream-ready. The phone will be announced during CES, as revealed by a prematurely posted press release.
Xiaomi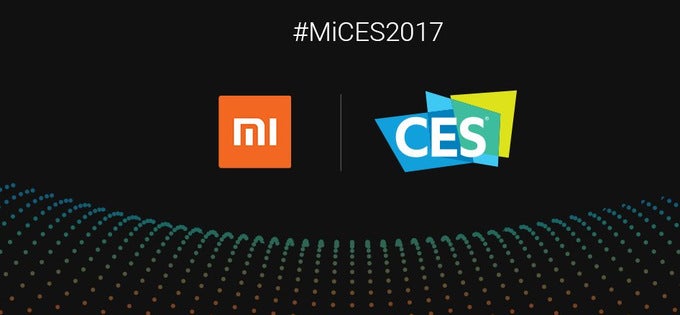 For the first time in the company's history, Xiaomi will be present at CES 2017. What's more, it has confirmed that it will launch a new product tailored for the global market. No hints have been given as to what this could be, but we're promised to see something "exciting" at the show. Chances are this could be a new smartphone, as smartphones are what the brand is best known for. Yet curiously, Xiaomi's teaser video (embedded below) suggests that the company's plans might extend beyond the smartphone category.
At its CES debut, leading technology company Xiaomi will be showcasing an exciting new product that illustrates how it is pushing the boundaries of innovation. Xiaomi was founded based on the vision "innovation for everyone" — with the belief that high-quality products built with cutting-edge technology should be made widely accessible.
In addition to that, we hope to get the chance to see the Xiaomi Mi Mix in person, as the phone has been available only in China and in extremely limited quantities since its debut.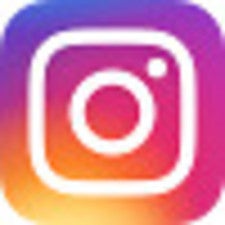 PhoneArena is on Instagram
. Follow us to stay updated with fresh news and flashy media from the world of mobile!