Best and worst tech of MWC 2018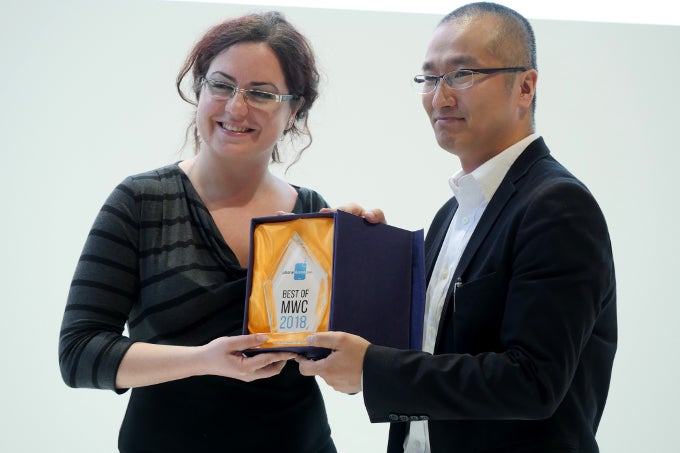 The Mobile World Congress of 2018, the largest event in the cell phone industry, is done and dusted by
our team on the ground
, and it's time for detailed recaps of what we saw, touched, and marveled at. Alternatively, we also sometimes wondered about the reason for being of this and that company creation, too.
Granted, the expo went mainly under the auspices of Samsung with its
Galaxy S9
and
S9+
showstoppers, but Sony, LG, Nokia, Huawei and some others, also had a thing or five to showcase, and steal some of the attention away from the Infinity Display-laden spring flagships.
We even gave some awards away while running from one pre-briefing to another, and then from a booth to a booth in the subsequent days, bringing you a full suite of hands-ons and tests of every nook and cranny of the phones and tablets of the MWC 2018. So, which ones were the stars of the show, and which can be considered its flappy birds?
#Best phones of MWC2018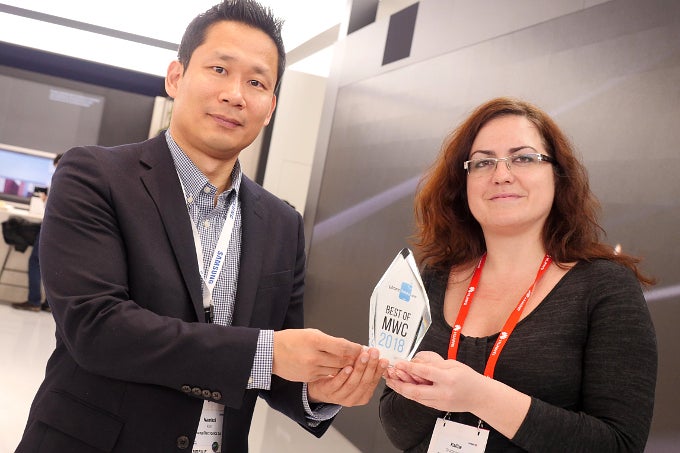 This entry may sound like a cliche, but, at
$720 unlocked
, the
Galaxy S9
is perhaps the best Android phone money can buy at the moment. It's got the one-of-a-kind variable aperture camera, the premium bezel-less design, and the latest chipsets, all without breaking a sweat.
This one might surprise you, but people are
increasingly searching value-for-money phones
in the sea of Android handsets, and the Nokia
7 Plus
delivers on all counts. Trendy 18:9 display? Check. Dual camera with telephoto zoom? Check. Copious amounts of memory, stock Android, frugal chipset and a huge battery? Check and check. The icing on the cake? Its MSRP is just 399, your choice of currency.
Sony took the plunge, and finally changed the aging design of its Xperia flagships to something more palatable in this day and age of phones with 80%+ screen-to-body ratio. The
Xperia XZ2
and Compact are outfitted with the trendy (and now de facto standard) 18:9 aspect ratio, and, while they do have plenty of top and bottom bezels to play with, it's a far cry from the Inch High monstrosities of yesteryear.
Sony's new phones have all the hallmarks of a 2018 spring flagships, too, like Snapdragon 845 chipsets, waterproof certification, HDR displays, and very capable cameras that can do amazing things with slow
motion
effects. Heck, in some areas, like true HDR capture, or 1080p slow-motion video, they even surpass the fresh flagship of the world's largest brand name Android maker, Samsung.


#Best tablet of MWC2018
Not that there have been many tablets announced at this year's expo, but if we had to grade them, the palm of victory would go to Huawei's MediaPad M5 in its smaller, 8.4" version. It starts at the affordable €349, and brings with it sleek design, long battery life, and upper midrange specs, all with Harman stereo speakers, and LTE connectivity to boot.


#Best tech of MWC2018
This one will have to go to the in-display finger scanner and pop-up selfie cam of the
Vivo Apex
phone concept. Wait, doesn't Vivo already sell a phone with in-display fingerprint reader, the
X20 Plus UD
? Well, yes, but this one is the next generation of the technology, and can be placed at a random display area. What does it mean in practice?
Well, instead of stretching all the way down on a big screen phone, you simply move your thumb to the middle of the display, and your phone is unlocked! The technology was a bit rough around the edges during our brief time with it, but is very promising, and one of the most innovative things we saw at MWC. Oh, did we mention the phone hides a retractable high-res selfie camera, so it can achieve a true bezel-less look at the front? It does.


#Worst of MWC2018
No shortage of those, too, but if we had to choose, it would be the grand idea of Asus and some other Chinese phone makers at the MWC expo to release phones with
iPhone X
-esque notch at the top. Not that it doesn't help them to boast some very high screen-to-body ratio numbers, but if we wanted to buy an iPhone, we would go to Apple to do it.
Samsung, for instance, did the right thing, and shaved off the top and bottom bezels to the minimum, curved the sides of its
Galaxy S9
, and achieved very similar bezel-less look without going into a full copycat mode (well, maybe the AR Emoji, or the 960fps slow-mo), but if there is something that is an overarching trend to take from the MWC, it's that, between Apple and the Chinese copycats, this might be the year of the notch, take it or leave it.
If we had an Euro for each time a company mentioned their phone has AI inside, we would have twenty bucks saved, and there were about as many phones worth showcasing at the MWC expo.
We understand that it's a buzzword, but releasing a
rehash of your last year's flagship
, with "AI inside," is not how you win people's heart and minds. At best, the consumer-facing "AI" is reserved for some more or less nifty camera tricks, which, before all the artificial intelligence trickled down to the marketing departments lingo, were also known as... camera features.
Without further ado, these are the highs and lows of the MWC 2018 expo that we managed to notice and mark during our hectic schedule full of
gourmet octopus and white wine
meetings, hands-on impressions, and general phone future overload. Which one do you agree with, and which were your own favs and lows?