Sony Xperia XZ2 hands-on: up close with Sony's fresh, new design philosophy
59
It's that time of year again, kiddies; Mobile World Congress is in full swing and with it comes a flagship phone announcement from Sony Mobile. Say hello to the Sony Xperia XZ2!
Design
As you may have noticed, aesthetically, it's quite a departure from Sony's well-known and omnipresent rectangular, full-metal or metal-and-plastic designs. Instead, this year Sony decided to no longer resist popular trends, now integrating a back-mounted fingerprint sensor, an 18:9 display, and Gorilla Glass 5 on both sides, for the ubiquitous glass-meets-metal aesthetic found on high-end flagships of today. It's a good look, and comes off uniquely, seemingly drawing elements from a handful of popular phones, yet still remaining distinct.
The Xperia XZ2 is also IP65 and IP68 certified, meaning it can withstand both jets of water (IPX5) and submersion (IPX8). It doesn't look too bad either, especially in the unique colors in which it can be had. Deep Green and Ash Pink look particularly distinct, though the Liquid Black and Liquid Silver options have their own allure. All of them shimmer and reflect light in pleasing ways, somewhat reminiscent of the HTC U11.
Up front, you won't find the thinnest of all bezels, but in back, the purposeful center alignment of all components not only helps with ease of use, but also lends a bit of distinction from other phones. Sony calls this design language "Ambient Flow" – an aesthetic that focuses on curvature, light reflection, and symmetry. At first, the fingerprint sensor's lower placement may feel a bit awkward, but this placement too was intentional. Meant to be exactly where you place your index finger when actually using the phone, it will certainly get the job done, but picking up your phone usually places your index finger higher on the phone's back. Further time with the device may find this adjustment comes easily, though.
Display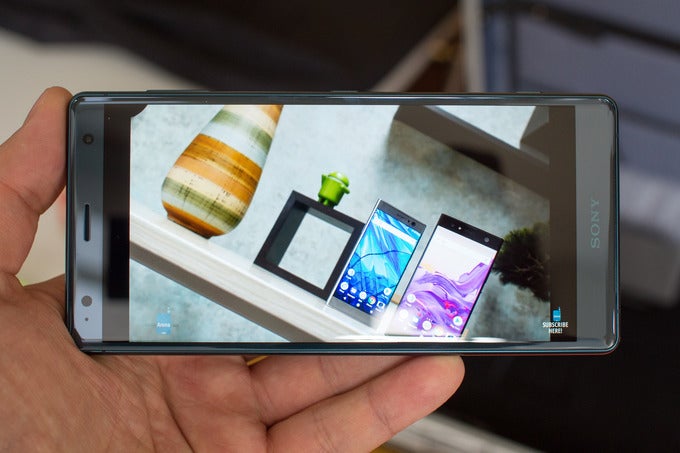 Nestled into this flowing frame is a 5.7-inch FHD+ HDR LCD display. As mentioned, the 18:9 ratio is employed here – a trend now followed by most top smartphone makers. But Sony adds a neat trick to set this display apart. Leveraging technology developed for Sony's Bravia TV lineup, the Xperia XZ2 is able to take standard dynamic range (SDR) content and dial it up to near-HDR levels.
Processor and Performance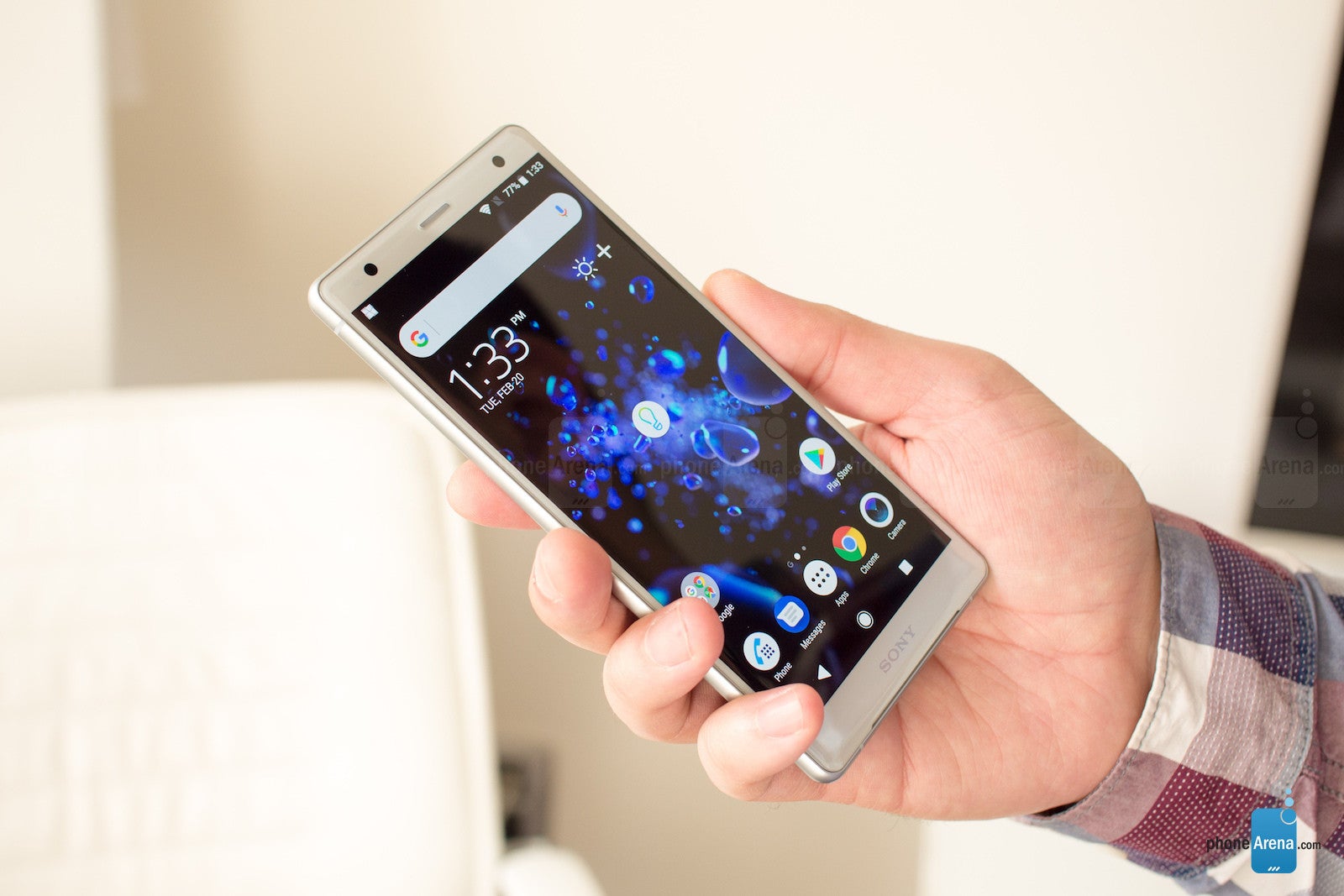 Packing Qualcomm's latest Snapdragon 845 system on chip – with 4GB of RAM – Sony made it a point to work closely with the chipset maker to get the most out of its silicon. This starts first with the Snapdragon's digital image signal processor (ISP) which the two companies worked on to deliver HDR 4K video recording for the first time on a smartphone. The tight integration continues with RF antennas, where Sony incorporated all the necessary hardware to fully utilize the SD 845's gigabit LTE modem for the fastest LTE speeds available. Lastly, the XZ2 offers screen-off "OK Google" hot-word detection and does so in what the two companies say are very low-power, efficient states – Qualcomm's SD 845 itself is 30% more efficient than the 835.
Sony always keeps things light when it comes to Android. Paired Qualcomm's latest high-end silicon, flicking through the phone was a breeze and we expect top-of-the-line performance and fluidity in most every task. Further testing will reveal this phone's true power, and also its battery efficiency.
Camera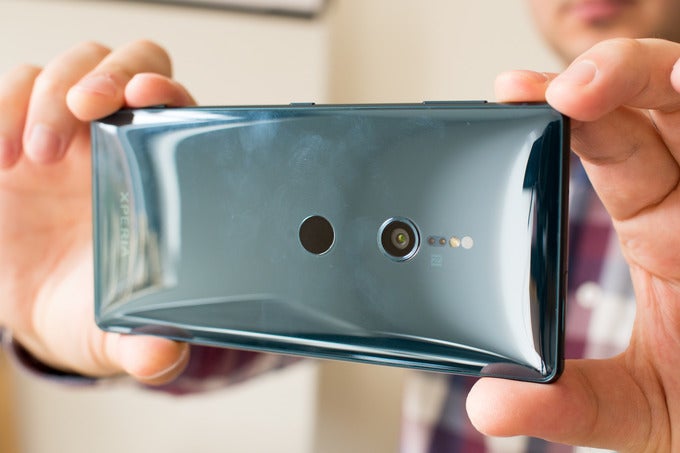 Dual cameras haven't made their way to Sony flagships yet, but we don't anticipate Sony – the maker of many high-end phones' camera sensors – to let us down here. 19 megapixels and Sony's "Motion Eye" technology should mean crisp photos and stunning 960 FPS super slow-mo videos, which now can be recorded in full 1080p HD. As mentioned, the Sony Xperia XZ2 also becomes the first smartphone to support 4K HDR video recording which Sony and Qualcomm say capture and project around 64 times more color than SDR. Initial impressions of this video capture are indeed impressive, but some cropping does take place, which is a slight drawback to this feature.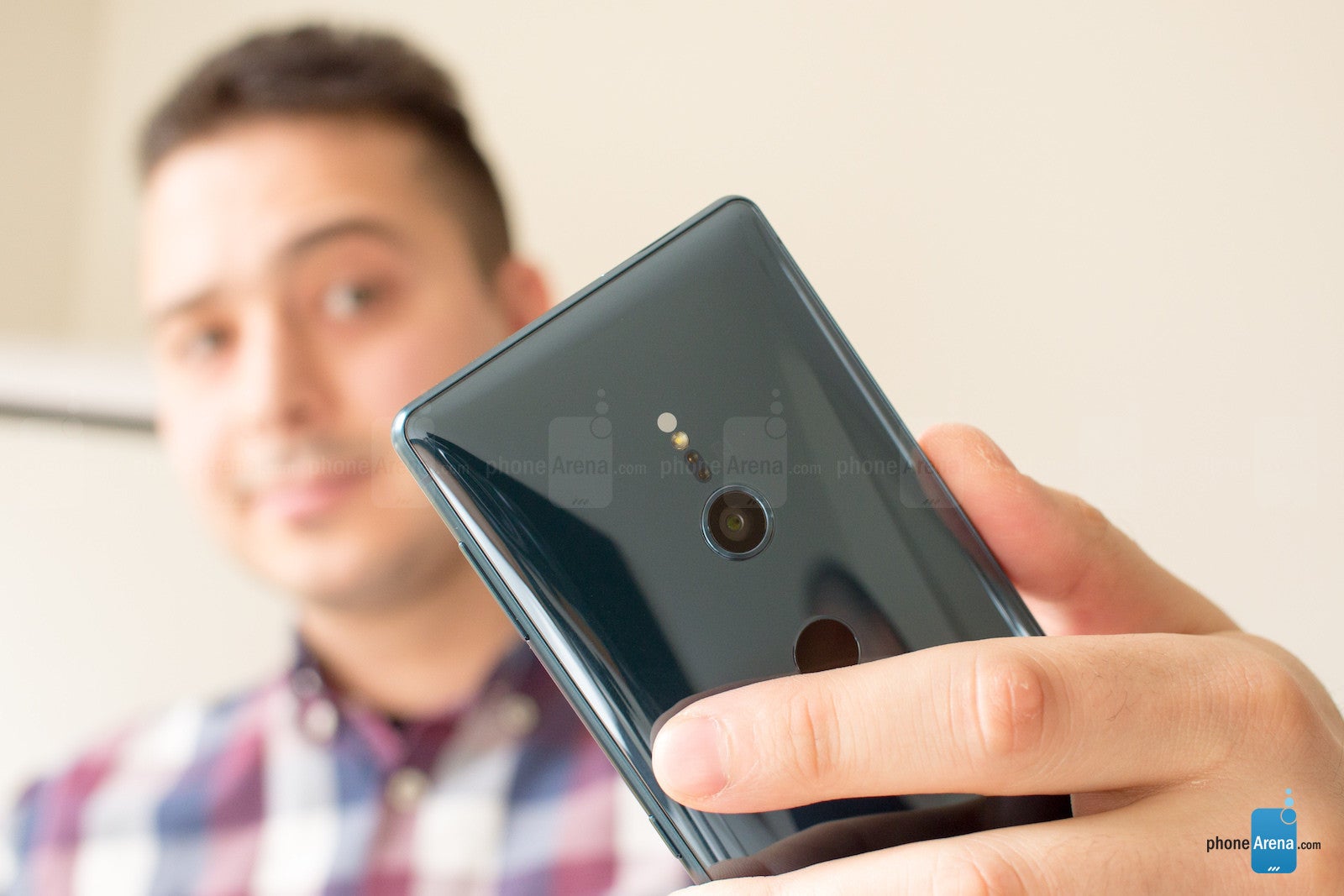 3D creator has also been improved by tweaking post-processing algorithms to capture more detail and textures, while also adding the ability to capture 3D scans on your own with the 5 MP, front-facing selfie camera. As always, you can 3D print these, but new is the ability to share them via Facebook not as mere links, but as proper, interactive 3D images.
Media
Another big focus for the Xperia XZ2 was its prowess in entertainment. High-resolution audio playback through Bluetooth and USB-C is achievable with Sony's patented LDAC codecs, while the XZ2's stereo speakers are 20% louder than those on the XZ1. Sony's also added a neat trick here as well, dubbed Dynamic Vibration. Implementing a haptic feedback actuator twice the size of the previous version, the XZ2 takes audio from games, music, and videos and emphasizes it with haptic feedback from the phone. This will mostly focus on lower-pitch sounds. For instance, games like Angry Birds will have more of a thud when you're destroying those pig's houses, while music and movies will also be more tactile, and presumably more immersive experiences. Dynamic Vibration can also be turned off if the user so desires.
Connectivity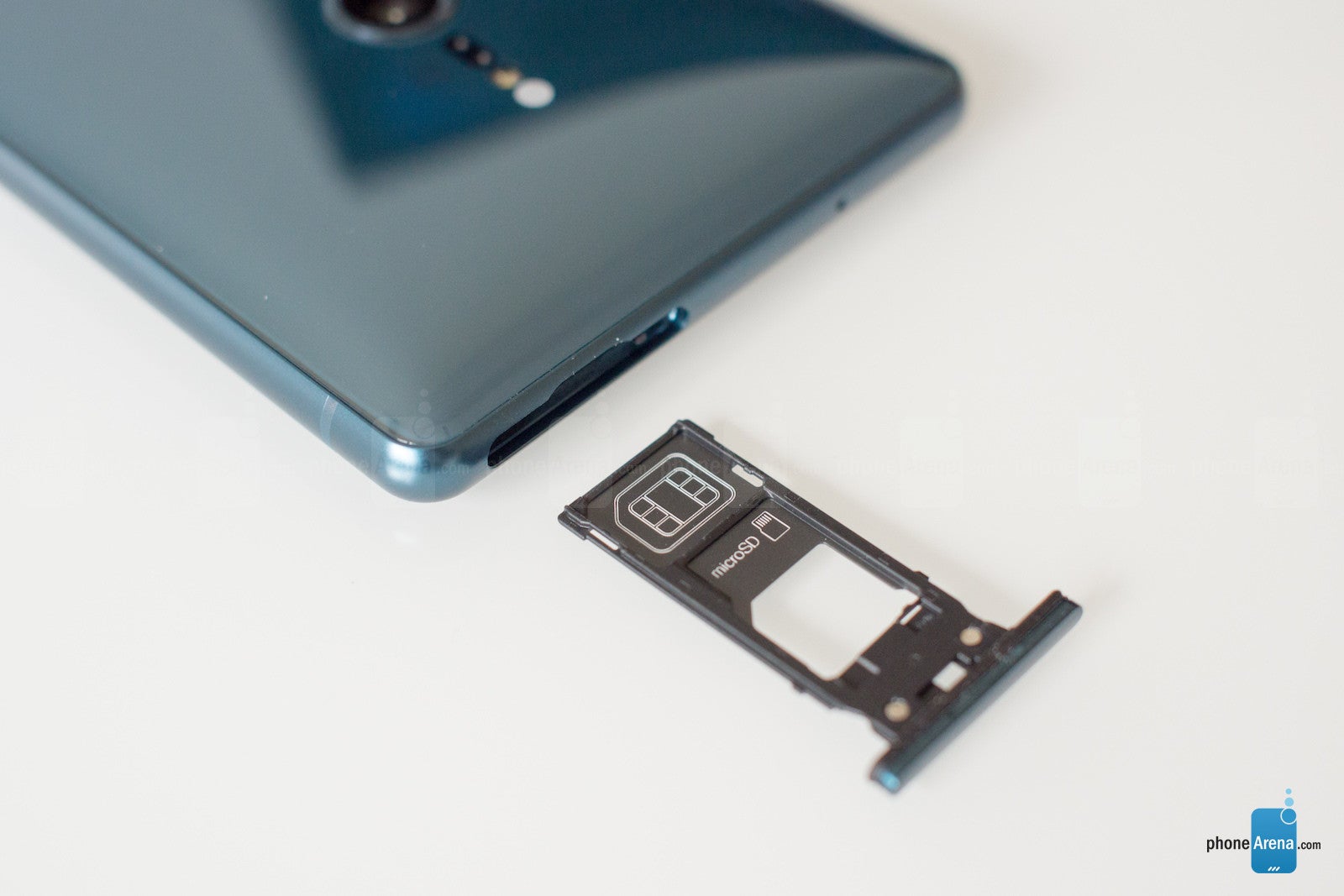 Much to the chagrin of wired headphone/auxiliary cable advocates, the Sony Xperia XZ2 does away with the 3.5mm headphone jack, but bundles an adapter for the USB-C 3.1 port to support such connections. Otherwise, Bluetooth 5.0 and Qi wireless charging round out connectivity satisfactorily on this phone.
Battery
Sony's phones have rarely disappointed us with their battery life, and we expect the Xperia XZ2 to perform well in this regard. It comes with a 3180mAh battery, which is considerably bigger than the one we had on the XZ1. However, let us not forget that the cell now has a bigger and presumably more power-demanding screen to keep lit.
Expectations

Sony definitely appears to have checked all the right boxes for a solid high-end flagship. With powerful specs, refreshed aesthetics, and rich multimedia capabilities, the Xperia XZ2 is ready to take on the competition. And with all of this finally comes the until-now elusive fingerprint scanner, while the power to shoot 4K HDR video and playing it back on its HDR screen gives the XZ2 an edge over its rivals. Altogether, the Sony Xperia XZ2 is a uniquely designed and high-performing flagship device. We just hope for Sony's sake that this isn't "too little too late" for mainstream consumers.